How Should You Hire a 2015 Grad?
How Should You Hire a 2015 Grad?
2 June, 2015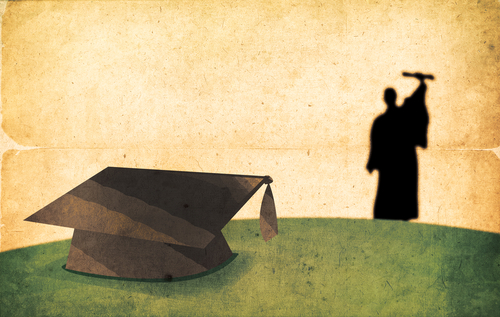 Right now, students are split between the ones who are free and happy and finished with exams, and the other ones who envy this first group with every fibre of their being. For all 2015 grads, however, their time at University is coming to an end, and graduation is nearly upon them. What this means for
start-ups and SMEs looking for top graduates
is that a huge influx are about to enter the realm of job seekers. This is therefore a crucial time for hiring, and a time when SMEs have a real opportunity to market themselves and their roles with an aim to hiring the best graduates.
But how can your SME recruit top grads?  And how should you go about hiring them?
Here are Instant Impact's top tips for attracting and recruiting the best talent from the class of 2015:
Promote corporate culture – a good company culture can be hugely attractive to a recent graduate. Socials, atmosphere, lunches, a pillow fort, whatever it is, feel free to show off about the fun and vibrant team you have in your SME. Got a mentoring programme? Shout about it. Slides? Excellent.  (Seriously if your SME has slides we want to work with you).
Show a career path. Although things are getting better, there's still a definite fear amongst grads about what their career will look like. Show that your SME can offer rapid development and progression. Some grads think that there isn't much room to grow in an SME. Prove them wrong.
Stress any flexibility – there's been a lot about how the current generation of recent grads value work satisfaction and work to life balance more highly than they do salary. For a while now people have been a bit panicked about this. But if you offer flexible hours or working location, these can be a big draw for top grads.
And as for the process:
They will want to know it – it's frustrating for anyone to not be told how many interviews, written tests, trial days, interviews, personality tests and interviews they're going to have. When you're a grad without a current income, most likely applying for lots of jobs, it can be a nightmare. This can be easily fixed by giving as much information about the process up front as possible.
Competency questions – bear in mind that their answers will probably come from university, rather than references to a past job. This is fine. Extra-curriculars can provide excellent examples of transferrable skills.
Don't discount workers without a full skillset – they won't have one. Grads are fresh out of a learning environment and will adapt and develop new skills. Don't look down on someone who doesn't have every skill you need. Grads are often about potential as much as current abilities.
Keep them updated – a lot of employers keep their candidates in the dark. We know you're busy SMEs who have a lot to do and need time to weigh up candidates, but the odd email here and there with an update can stop heads exploding with anxiety.
Hiring is stressful but, if you follow some of our tips above, you can make it run a lot smoother for both you and your applicants. Happy hunting, and remember, we're always here to help if you need us.