Thriving in Post Brexit Britain
Thriving in Post Brexit Britain
13 July, 2016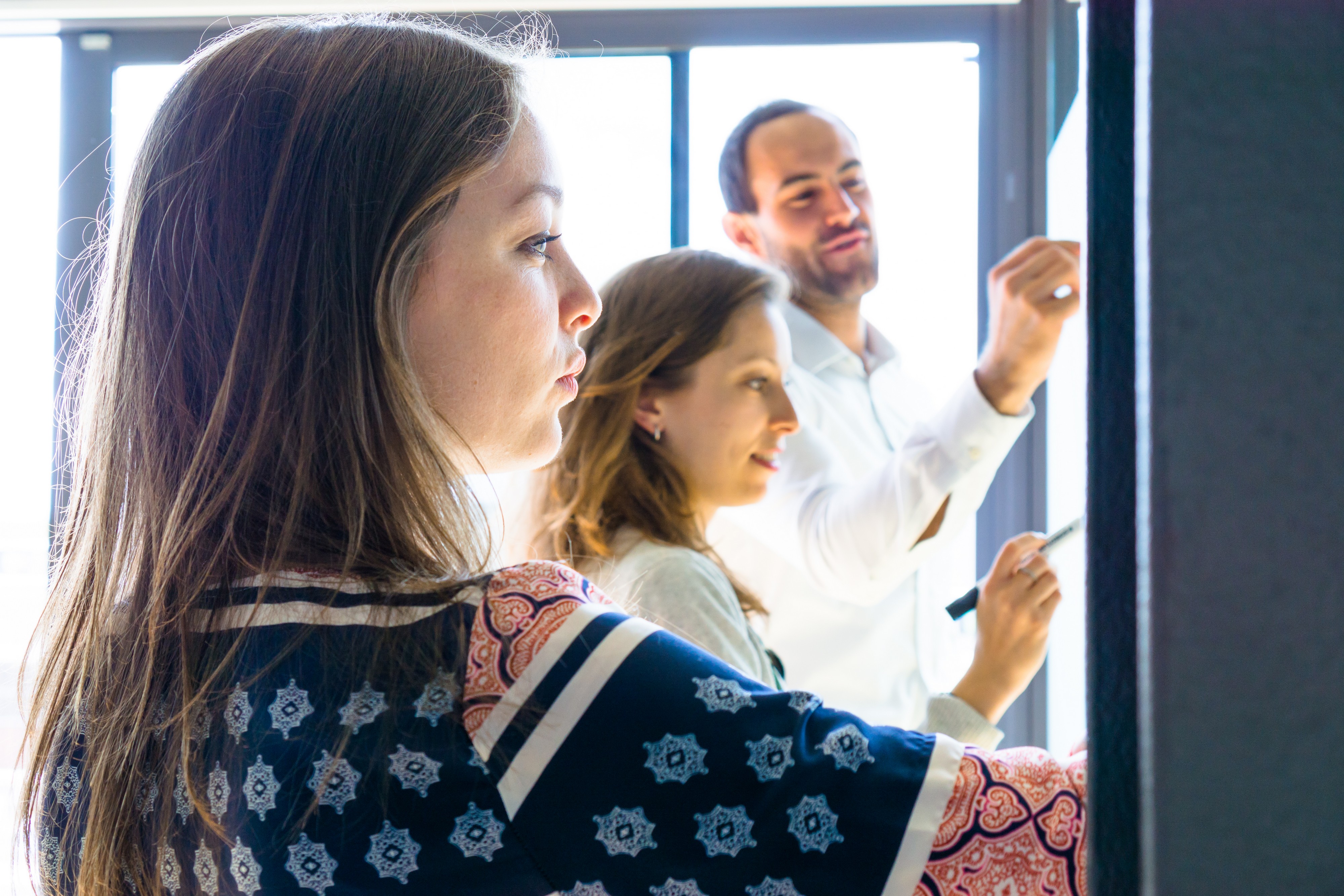 It's now coming up to nearly three weeks since the EU Referendum. Far from the dust settling, every day in British politics since then has brought with it what feels like a dozen breaking news alerts. With politicians resigning left right and centre,
a new Prime Minister
in the fold, and the country firmly divided, the fog of uncertainty hangs over us thicker than ever.
Though it's going to take a long time for said proverbial fog to clear, the fact remains: it happened. It's now paramount that we navigate our way through the uncertainty and learn how to thrive in post Brexit Britain. So, when we saw Wayra's event aptly named "How Should the Start-up Community React to Brexit", we figured we'd better get ourselves down there. It was an incredibly encouraging event, focused on seeking solutions and being proactive - here's what we took away from it:
A lot can happen in two years
The process for the UK to leave the EU starts with invoking article 50, and it will take at least two years from that point. Two years may not seem like a great deal of time for a process which feels so monumental, but as Digital Interaction Designer and Director of Little Riot, Joanna Montgomery pointed out, a lot can happen in two years. The fact remains that 50% of start-ups fail in their first two years, so the message here is clear - for start-ups, the focus needs to remain on their product or service, their market and their survival.
Implement immediate solutions
During the day at Wayra, there was a strong focus on practical short term solutions - good account management and communication with employees and clients came out on top. Reassure your staff and team members (especially those who are EU citizens), talk to your clients (don't assume that all spending will stop immediately, focus on retention) and adapt your own growth plans. Our Co-Founder, Felix Mitchell, echoed these sentiments and penned his thoughts on immediate steps you can take to navigate the downturn.  
It's all about survival of the fittest
"Start-ups are not just a smaller version of big companies, we have our own ecosystem", expressed Elodie Draperi, the Co-Founder of GiveVision. Start-ups exist in reality where they have to constantly adapt to survive. There is no denying that the Referendum has impacted clients and businesses', but make no mistake, the start-ups that survive Brexit will be quicker, leaner and more competitive. The advantage is in the hand of those that are able to enter new markets, innovate their offering and spot opportunities. It's time to put innovation, resilience and seizing opportunity at the top of the to do list.
Keep Going
"Any problem is an opportunity, stay true to your values and keep going" said Alex Berezovskiy, Founder of Digital Innovation Partner, Leto. That perhaps was the takeaway from the event that we'll always remember. The very nature of an entrepreneur is one who is able to see and action opportunities where others do not. Resilience, the ability to adapt, seize opportunities and keep going are the values that have made the start-up landscape in London what it is today, and it's time we stay true those values. Every problem, every hurdle, every obstacle can become an opportunity - even Brexit, if we let it.
Brexit was a harsh wake up call for many, and lifted the lid on the severely polarised views across the country. We believe that entrepreneurs, start-ups and SME's have a vital role to play in how we pick up the pieces of a divided nation. We've signed Wayra's pledge to work with local councils and regional governments throughout the UK, with the goal of democratising entrepreneurship, and we hope you'll join us.
How is your business dealing with Brexit? Tweet us your thoughts & responses or head here to read more of our thoughts on Start-ups and SME's.