Underperforming Interns: What To Do?
Underperforming Interns: What To Do?
9 March, 2015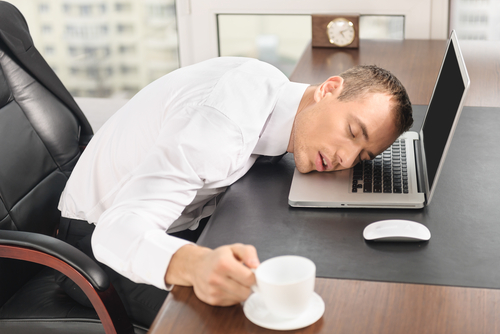 So they wowed you in interview, they agreed to take on the role, and since then the new hire you were so excited about has been pretty uninspiring.
The idea of simply letting the intern ride it out till the end of their placement is an unattractive option. This can be especially true in a Startup or an SME where you don't have the means to task the intern with non-critical work until their placement comes to an end.
Still, don't panic just yet. Whilst you may eventually have to proceed to formal action and discipline, possibly even dismissal, they are a few questions to ask first.
Do they need more autonomy or responsibility? Maybe they'd thrive if you gave them a chance to do so. Or maybe you give them too much space and they need more guidance, at least for now. Assess and adapt.
Should they already have the knowledge and skills or do they need more training? Realistically ask yourself if your intern should be able and ready to do what you're asking of them. You may have you been unrealistic in your expectations or, at the other end of the spectrum, your candidate may have presented themselves with exaggerated skills at interview. In either case the responsibility now falls to you to assist in the development of their lacking skills if you want to positively move forward. If you think the issue could be solved with in depth training, it may be worth the investment.
Are you setting clear expectations or quantifiable goals? They might not know they are underperforming because they don't know how you're measuring their performance. If they don't know, they can't respond to the situation.
Is all this beyond their control? Look into and try to accurately assess the external factors. Is it someone else that's letting you down? Is it simply that something no one could have predicted happened?
Are they lacking in personal motivation? It might be worth your time looking into what makes them tick and changing you strategy concordantly. Although you could argue that that this shouldn't be your responsibility, it's probably still worth your time.
Have you communicated the issue with them? Sometimes, it's easy for new employees to misunderstand their job or the culture and pace of your company. If you inform them and give a decent chance to improve, you may be surprised.
If the root of the problem can be traced back to one of these common issues, you'll probably save yourself a lot of grief by addressing it rather than jumping straight to disappointment and disciplinary action. It's also important to know when to draw the line when a placement is costing you time and money, after all you can lead a horse to water… but more to come on that. Stay tuned for our next blog.
---
Instant Impact are a London graduate recruitment agency specialising in helping SMEs attract, recruit and retain top graduates.
If you feel your graduates or interns would benefit from further training, click here to find out about our Graduate Development Programme or get in touch on 0203 762 2134.
> MORE SMES & STARTUPS: Graduates Vs Experienced Hires For SMEs