What Can We Expect From Start-up Growth In 2017?
What Can We Expect From Start-up Growth In 2017?
14 February, 2017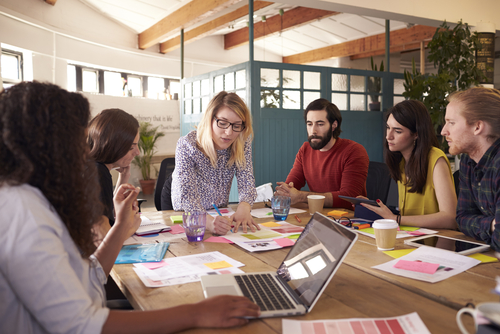 Investment in Start-ups is a great indicator of market confidence. As 2017 is already in full-swing, we thought it was about time we take a look at what went on in the world of Start-up investment last year and begin to make some assumptions on what 2017 is set to bring.
The Negatives
2015 was a very strong year for Start-up investment - most likely down to the year's steady political backdrop, excitement in the technology sector and the continued strengthening of London's position as a centre for business growth - so we entered 2016 full of confidence. However, the total amount of investment awarded to growing businesses last year plummeted. With more uncertainty set for 2017, investors and employers alike are set to be cautious...
The Positives
Despite a decrease in total funding awarded, the average investment deal value saw a 5% increase up to £3.7 million in 2016. We also saw some landmark investments go to businesses including Deliveroo (£210m), the second largest investment round ever raised after Metro Bank in 2014, Skyscanner (£128m) and Farfetch (£76m). This shows that, even against a tough economic background, investors are still willing to bet big on companies that show incredible promise.
The Brexit Effect
As the June referendum results loomed, we predicted that there could be big repercussions for Start-ups if the UK did choose to leave the EU. This wasn't necessarily the case, as investor confidence has held steady so far. However, only when Article 50 has been triggered will we really be able to assess the full impact on the UK's growing businesses (more on that below). Here's hoping their resilience & agility will help them weather the potential storm.
Predictions for 2017
So, what predictions can we make for Start-up growth in 2017? Well, with the aforementioned Article 50 set to be triggered next month we will no doubt see an initial decline in investor confidence.
We're expecting to see places like Wales, Edinburgh, Bristol and Manchester continue to pull some of the Start-up spotlight away from London as costs associated with working in the capital remain high and government incentives encourage company founders to settle elsewhere.
As for which will be the biggest growth sectors, well, the tech sector isn't going anywhere (no surprises there). With worries regarding cyber security making headlines there will certainly be some investor interest in this particular niche of the industry. B2C tech businesses such as Deliveroo and Skyscanner are ever popular with both consumers and investors alike, so we can hope to see some new players on the horizon there, too.
Overall, we remain cautiously optimistic for what 2017 will bring. One thing's for certain though, this is sure to be a year of hard-work and agility from Start-ups looking to gain a foothold on the ladder to growth.
By our Business Executive, Ted Gibson