INSIGHTS
Job Seeker Resource Centre
What You Should Tell Grads at Interview
20 February, 2015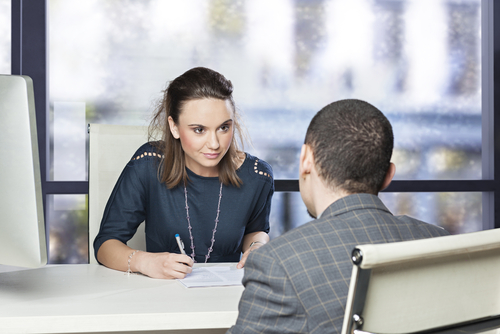 ---
A candidate of ours recently told about how, when coming to the 'question stage' of an internship interview, the interviewer expressed surprise when they didn't ask for details of wages. The interviewer commented that it would have been the first thing he would have asked, but in reality, it's a question that candidates are often advised against posing.
Top graduates will want this information, but it's easy to see why some of them can feel uneasy asking for it. Here are some things that recent graduates will want to know about internships and jobs at your SME, but won't want to ask.
1. Salary
As aforementioned, it's something that advice and possibly common sense stops people asking. Everyone can understand the desire to know this, and most could understand someone feeling awkward about it, especially if it's early in the career of either the candidate (in the case of a graduate looking for an internship) or the company (such as in the case of SMEs). If the salary is obvious (i.e. can be found by spending a couple of seconds on Google) or deliberately concealed, then fair enough. However, especially when looking for recruitment as an intern, it can be difficult to find full details of pay or compensation. Why not voice it early on? It's an important detail, and it clears the air to point out the financial elephant in the room.
2. Hours and holiday
Graduates don't want to sound like all they're thinking about from the word 'go' is time off. But it's a reasonable and often necessary consideration when looking for an internship. Like the matter of pay, it's information that can be given in a general run down of the role. It is also a good way for the candidate to envisage themselves in the position, as they start to know the basic practicalities of it and instinctively apply them to their own life. If they like this thought, it's most likely going to be a much more enjoyable and fruitful interview for all involved.
3. Benefits and perks
To be honest, it's less likely that this is foremost in a graduate's mind. However, its information that they'll want if you offer it. More importantly, it's a chance to show off and generate excitement in the interview. Of course the candidate has to prove they're worthy of the role, but if you're looking to hire the best graduates, then you also want to sell the internship to them and see how they respond. Do the benefits (perhaps the social SME office culture you're especially proud of) prompt enthusiasm? If so, that's the sort of person who might fit into your environment. Therefore, giving a few details about the perks of the role they're there for lets them know something about the job, and you something about them.
4. Their chances
This is especially relevant in second round interviews or later. A graduates knows that being one of six candidates doesn't give them a one in six chance, as though it's a final roll of the dice to decide, but this can give them a rough idea of their situation. This is especially useful for them if they are applying for several jobs and are trying to look ahead and get organised. The best recent graduates are more than likely to be looking at several internships or jobs, and will want to know something about their prospects.
5. How you feel about them
This is perhaps more subjective and should be based upon the tone of the interview. A question from a candidate that we've several times seen lauded is what the interviewer thinks their limitations are or what doubts the interviewer has about their suitability. The reason a graduate might want to be told this is also because it gives them a chance to defend themselves. If they do this effectively, it will tell you something about their ability to cope under pressure and respond to perceived weaknesses. How do they respond to feedback? Can they learn from others? This is a strong quality in anyone you hire that may be pitching your business or services to a third party, and also in anyone you're looking to train up as an intern. If you're looking to find the top recent graduates for an internship, then seeing how they respond to criticism and whether or not they can think on their feet is information worth sussing out.
This is by no means an exhaustive list, and of course candidates want to know a great deal more than this. But things like responsibility and growth potential are more likely to come organically through discussion and questioning. These are just five suggestions of things that can be divulged without prompting in an interview, and that will most likely be welcomed by the best graduates. They should serve the dual purpose of giving the candidate information they may not feel comfortable asking for, and giving the interviewer greater insight into their potential employee based upon their reaction and engagement. If you looking to hire the best graduates, make them want the role and want even more to show that they are the best fit for you.
————–
Instant Impact are the UK's leading graduate recruitment agency. Based in London, we specialise in recruiting graduates from top universities into fast growing SMEs and Startups. Get in touch and give us a ring on 0203 762 2134.
---
---
BACKK TO JOB SEEKER RESOURCE CENTRE
---