Why isn't Sales the most attractive grad career?
Why isn't Sales the most attractive grad career?
3 February, 2017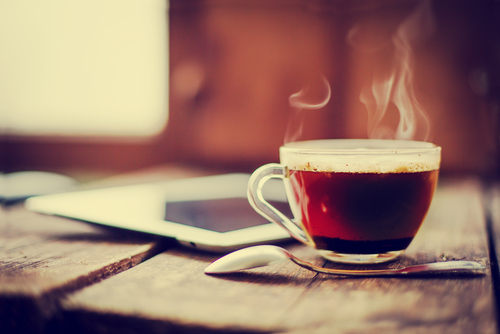 A career search is never as simple as it seems. Working in graduate recruitment you frequently come across deep contradictions and unexamined biases. 
For instance, many graduates begin careers in consultancy because of the apparent variety of the role, only to leave 12 months later because they never get to see a project through to implementation. 
Unfortunately, very few graduates have a good understanding of where their natural aptitudes and ambitions scan across to satisfying careers. More concerning than that, they often end up ignoring career paths that are incredibly well matched. 
Nowhere is this more clear than for sales roles. Sales is the lifeblood of every company from Facebook to a brand new startup. It should also be a great career for a grad, it certainly is across the pond and is seen as the main way to get into a startup and prove yourself. 
What's that I hear you say? "He's lying, sales is no career for a graduate." I'll prove it to you - let's take the most commonly heard career aims from grads one by one and show how Sales can be the right answer, every single time. 
"I want to see the impact of my work on the company I'm working for."
To be successful & make an impact on the world, a company needs people to hear actually hear about it. Quite simply, even a first rate company with no sales function won't perform. Sales people are without doubt drivers for success in almost every business.

 

A good graduate sales person can bring in hundreds of thousands of pounds of revenue for a business in their first year. There couldn't be a clearer positive impact of your work than that. 
"Fast progression and training is key "
Every successful sales function is the definitive meritocracy. If you perform you'll be rewarded, with more responsibility, more commission & fast progression. 

 
"It's important to use my brain"
Let's be clear; the type of Sales I'm talking about here is very sophisticated, not unstructured or poorly-targeted cold calling. In today's noisy digital world every good sales person combines social media with email marketing, phone calls, and attending events to build powerful professional networks, and meet the right people. It takes real foresight, strategy, emotional intelligence. 

 

Sales are also increasingly consultative, requiring you to have a sophisticated understanding of your target, their company, and the industry.
"I love people - I'd like to be client facing"
Easy. There is no role more client facing than sales.
"Exposure to senior members of the company makes me feel valued"
Sales is so core to small business that most sales teams are trained and managed by the CEO. In larger companies you'll have a Director of Sales who will train everyone.

 
Sales provides many of the most sought after facets of a career and yet it's ignored by the vast majority of graduates. 
Perhaps they've had some bad advice, perhaps they've got misconceptions about the workplace, or maybe they just haven't thought objectively about what they want and why... 
By Instant Impact director & co-founder, Felix Mitchell