5 Reasons why a LinkedIn CV is still indispensable for companies that employ interns
5 Reasons why a LinkedIn CV is still indispensable for companies that employ interns
7 March, 2014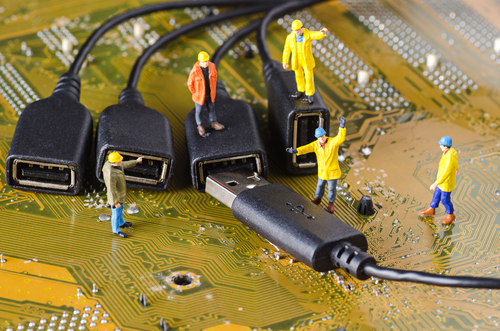 Rob Blythe, Co-Founder and Director of Instant Impact, the graduate recruitment agency, discusses why LinkedIn is a crucial tool for all businesses looking find interns to hire. So how can LinkedIn increase your chances of employment?
With news reports suggesting about 6 million LinkedIn users' passwords being leaked by hackers, the social mobility network has not had the best of press. Despite this, I still believe that one of the most valuable pieces of advice I was given during an internship was to set up a LinkedIn account and "connect" with everyone I meet.
So, whether you're looking for internships or graduate jobs, or have one sorted already, here are 5 reasons why you should still consider joining the 161 million strong LinkedIn network:
1. Gain control over your personal profile
Student and graduate employers won't hesitate to search applicants online. They want to see what kind of person you are, who you're connected to, how you present yourself and how you might fit into their company's culture. In this current economic climate companies are looking to save time and money when recruiting and hence will spend an extra couple of minutes Googling your name before inviting you to interview. 
2. Show that you are up to date and engaging with technological advancements
It's undeniable that the fast-paced digital world has an immense impact on businesses; a lot of SMEs' business models are rooted in the online space itself and are constantly having to adapt to keep up to speed. Consequently they look for students and graduates who are not only aware of the latest technological trends but are engaging with them. With 2011 seeing LinkedIn users surpass 120 million and its floatation on the stock market, LinkedIn is certainly no longer a new kid on the block… So make sure you don't lose out on that internship or graduate job to a more digi-savvy applicant.
3. You might be headhunted for your dream job
Believe it or not employers really do use LinkedIn to search for student and graduate candidates (even us!). What could be better than employers looking for you while you look for them! By building an online presence, you are more visible to employers and hence will have more opportunities. Seeking a specific career path? Even better. By using terms related to and being connected to people in your chosen industry, your profile will be all the more relevant to specific employers' searches.
4. Connections are key
LinkedIn is extremely handy to store all your contacts in a real-time format. Not only will you have them all in one place wherever you have wifi but you will be able to keep up to date and in contact with their professional movements. You never know when, down the line, you might find a contact has switched jobs into an industry or role that is particularly helpful to your own career. Similarly, don't underestimate even the briefest of meetings with somebody who then turns into a "connection"; it might seem too forward to ask for their business card or personal details, but a LinkedIn connection can be a very valuable half-way point.
5. You can fit more onto a LinkedIn CV
Forget having to monotonously experiment with font sizes, borders and spacing, let alone cutting words to fit that CV onto 1 or 2 pages. While you should still be selective and concise, you can afford to add more detail to your LinkedIn CV; add links to your blogs, published work or website, elaborate on your achievements and, most importantly, get your previous employers or work experience contacts to give you a reference. When companies are looking to recruit interns, it could be the difference between you and another candidate!
Rob Blythe is the Co-Founder and Director of Instant Impact, the recruitment agency for students looking for paid internships and graduate jobs in fast-growing small and medium businesses.
Get in touch and find out more!