Could Tutoring Help You Get A Graduate Job?
Could Tutoring Help You Get A Graduate Job?
12 August, 2015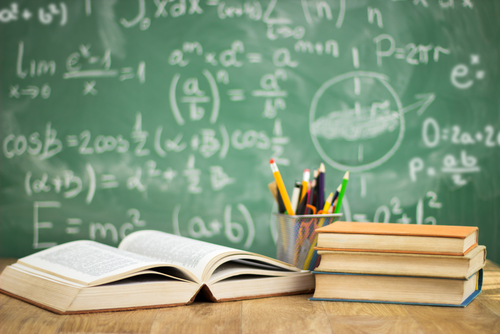 We all know how important it is to have lots of great work experience on your CV, but that's very often easier said than done.  Sometimes, as hard as you try you just can't manage to secure an internship before graduation time comes rolling around, or perhaps you just need a little something extra to plump up an already glowing CV?
Well, have you ever considering tutoring?
As well as the obvious CV perks, becoming a tutor after graduation could be a great way to earn a little extra cash to keep you afloat during the job-hunt (and beyond).  What's more, getting started is way easier than you'd imagine, especially if you use an online platform like Tutortap. With Tutortap, you simply create your online profile, upload copies of your uni transcript (to prove you do indeed have a degree!) and decide what you would like to charge per hour. Simple.
All classes are conducted online too, so that means no time wasted travelling around. With Tutortap, you can entirely choose how many students you wish to teach and how often, so your hours are completely flexible.
OK, so we now know tutoring can make you pretty decent money and still leave you free to visit all your friends as often as possible (post-graduation withdrawal symptoms…). So let's get back to how great it could look on your CV. Being a successful tutor shows a number of very desirable skills in a graduate. Firstly, you'll be able to brag about your time management and multi-tasking skills, especially if you tutor a number of different students. You'll also develop some pretty awesome leadership skills, too, and that's something every graduate recruiter loves to see. The great thing about tutoring is that it really shows a dedication to wanting to help others, too. As great as the money might be, the decision to tutor is never a selfish one, and you will also be driven by a desire to improve the prospects of your pupils. This level of compassion is something that many graduates don't take into account as a key skill, but from experience, we know that questions based around compassion come up frequently in interview. Take this opportunity to show employers how wonderful and well-rounded you are!
Have we managed to convince you yet? If you still need a little more information about the benefits of becoming a tutor, head to the Tutortap website.
------
If you've just graduated and are beginning the search for a graduate job, don't forget to head over and check out our current vacancies! We have jobs available across all different sectors & you'll really be able to put all your new skills to good use. Thanks, TutorTap!