INSIGHTS
Job Seeker Resource Centre
Getting To Grips With Your First Graduate Payslip
23 February, 2017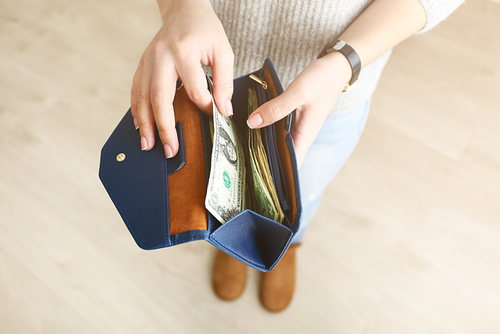 ---
If you're new to the world of full time working then you're probably eagerly awaiting the landmark moment that is that first pay day. Gone are the student days of scrimping and saving: you can now look forward to a monthly influx of money straight into your bank account. It's an exciting prospect, until you take a look at your account and realise you don't quite have as much as you thought you would- and suddenly your stunning new flat in Islington seems all too unaffordable!
Being aware of how much you're actually going to get to see go into your account at the end of the working month is therefore super important- before getting any outlandish ideas of how you're going to spend it all. Whether you're still looking for a job, have one in the pipeline or are wondering why the figures aren't adding up to what you thought; it's time to decipher your payslip.
Employers are legally obliged to provide their employees with a pay slip each time they're paid, but they're far from the easiest things to understand with the unheard-of terms and seemingly random figures in there.
Whilst it might be tempting to file it away, without taking much notice of it, it's a very good idea to check your payslip every time you're paid. Whilst mistakes are uncommon, they do happen. Once you know you're way around it, you'll be able to check you're making the right tax contributions and receiving the amount you're entitled to so you're not left with disappointment or a financial headache later down the line- Future you will thank you.
Your payslip will vary from company to company but each one will always display five key elements:
Your gross pay – The amount you earn before any deductions have been taken off.
Variable deductions – This includes any deductions that could vary from one payday to the next, such as Tax and National Insurance. The amount being deducted will be clearly displayed.
Fixed deductions – These are the deductions that stay the same every time you get paid, for example trade union subscriptions. Details of these deductions may not be included as your employer is required to give separate statement details every year.
The total amount of take–home pay -  Your net pay is the amount that will be paid into your bank account once any deductions have been made.  Use a salary calculator to work out your take home pay in your new job -  or one you're interested in - and discover how all of your deductions add up.
Amount and method of any part payment - This could include separate figures of a cash payment and the balance credited to a bank account.
In addition to these fundamental elements, your payslip may include some additional information such as:
A payroll number - This is unique number that the payroll department in your company use to identify individual employees.
Tax period – The number displayed refers to the tax period that this pay slip falls under. For example, the new tax year begins in April so this would translate as '01' on your slip.
Tax code – This is used to work out the rate you're taxed at. Your code will made up of numbers and usually one letter which refers to your situation and how this affects your tax–free personal allowance.
Student Loan & Pension -  Pretty self-explanatory, both of these will be also be displayed here.
Workplace benefits – Any workplace benefit you receive such as a company car will be displayed here.  If you've opted into an employee benefit scheme such as season ticket loan or cycle to work scheme then this will also be displayed.
---
Ready to get the money flowing in now you've got the payslip down? Check our jobs board for all our latest graduate jobs!
---
---
BACKK TO JOB SEEKER RESOURCE CENTRE
---