7 Ways To Become More Employable
7 Ways To Become More Employable
30 April, 2015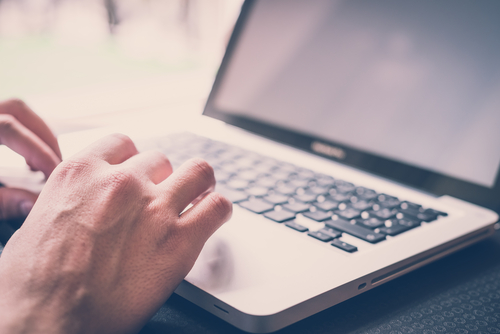 1.  Start a blog
Ok, so these days it can feel like the world and their dog has a blog, but that doesn't take away the fact that it looks great on your CV – especially if your work experience is somewhat lacking. Running a blog shows passion, dedication and hard work, as well as allowing you to develop a host of new skills.
2.  Work on your LinkedIn profile
When you apply for a job, you can pretty much guarantee the employer will Google you at some point. Put your best foot forward and have a shiny LinkedIn profile, complete with professional-looking photograph and details of all your previous work experience. Think of LinkedIn as an extension to your CV, allowing you to showcase the skills and experiences that you couldn't quite squeeze on.
3.  Practice interview technique
So many candidates look great on paper, but just don't perform in interview. If you know that interviewing isn't your best skill – Practice! Grab a mirror, write down a host of tough questions and get answering. Even better, buddy up with a fellow job-hunter and quiz each other.
4.  Join a new club or society
When applying for jobs at SMEs, showing you're an interesting, engaging person who will fit into company culture is just as important as dazzling with your top-notch academics. Add a few strings to your bow and take up a new hobby today. What's more, you could strike gold by picking the same hobby as an employer = huge amount of interview chitchat in the bag!
5.  Learn a techy skill
These days, digital is king. Being able to code or being a total photo-editing pro could be a huge advantage to potential employers. First of all, it shows you're switched on and keen to learn new skills, but also, if you can do something nobody else in the company can, you'll quickly become an indispensable asset! Try CodeAcademy to learn HTML & CSS, or enrol onto a Photoshop or InDesign course.
6.  Watch the news
Fairly obviously, it's important to show that you're interested in current affairs and don't spend all day watching Pretty Little Liars or Top Gear (not anymore…)! It would be incredibly awkward if your interviewer asked you about a huge thing that was happening in the news and you were just left floundering.
7.  Get Social
As well as current affairs, it's important to start to learn all you can about your chosen industry. Obviously, this isn't something you can achieve in a day, it will take lots of research to sound truly knowledgeable and passionate at interview. However, it's easy to get started right now: Start following some prominent industry figures on Twitter, follow some useful blogs online, or subscribe to an industry publication or two. You could even use social media to interact with industry professionals (and who knows, maybe even potential employers), and start to make a name for yourself as a knowledgeable, switched-on graduate.
————–
If you're hunting for your perfect graduate job or internship, be sure to sign up to Instant Impact - The UK's Leading Graduate Recruitment Agency! We have tonnes of exciting vacancies at fast-growing SMEs and Startups!