Guest Blog: Sarah Wilson on how to ace your interview
Guest Blog: Sarah Wilson on how to ace your interview
1 March, 2014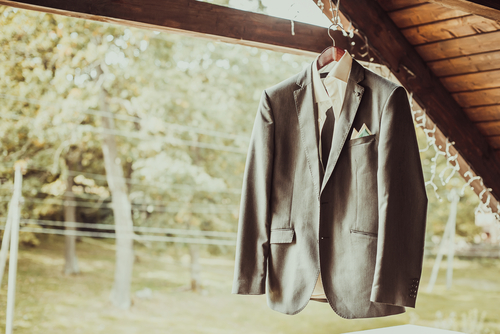 Instant Impact, the
graduate internship
agency, spoke to
Sarah Wilson
, a graduate from the University of Warwick, about her experience of the graduate labour market. Here she talks about the gruelling application and interview process, and how to make yourself more employable to companies hiring top graduates with her top tips for interview.
------------------------
So after three years of liver-bashing and late night essay hysteria, (and plenty of hard work of course) you've finally bagged yourself a degree. But the prospect of leaving your exhausting yet comfortable student lifestyle and embarking alone into the world outside academia can be a little daunting. The months after my graduation passed in a daze of applications and interviews, and I often felt as stressed out as I did during my finals. No one helps you prepare for the inevitable interview faux pas, the application exhaustion and the cripplingly repetitive cycle of rejection.
Thankfully, it does get better with practice, and I can say that six months down the line, and with a recent job offer under my belt, I now feel confident when it comes to interviews. Like exam revision, interviews are often more about strategy than know-how, and in this blog I hope I can share my strategy.
The old clichéd interview tips, (smile, exhibit open body language, ask lots of questions) still stand of course. But more importantly, I've learned that it is possible to have a successful interview with enough time and preparation. Here's what I've learnt so far:
Nail the Two "Sure-fires"
Always anticipate the two "sure-fires" – those questions you can pretty much guarantee are going to come up. In some variation, you will most likely be asked 1) why you want the job, and 2) why they should hire you. These are usually the first two questions they will ask, so you want to make sure you have something memorable to say. I don't necessarily buy the myth that employers have already made up their mind about you in the first two minutes, but it certainly won't hurt to make sure they are impressed from the moment you open your mouth! Originality is key here; you don't want to be spouting the same answer they've heard from the last five candidates, but honesty is equally important. It's very obvious when somebody isn't being sincere, so be realistic about what you have to offer and why the job appeals to you.
Learn to pre-empt the questions
It is inevitable that occasionally you will meet a prospective employer who loves nothing better than to throw you a curve ball. Google are notorious for their bizarre and completely unanswerable interview questions. (How many golf balls can fit on a school bus, anyone?!) In these circumstances, there isn't much you can do to prepare. Thankfully, however, it is usually fairly easy to decipher from a job specification what kind of things are going to come up. So, for example, if the specification states that they're seeking someone with "an ability to prioritise workload and work to deadlines" then it's a fairly safe bet they will ask you to demonstrate how you meet those requirements. Typically, they will ask you to tell them about a situation when you had to meet a deadline, and how you went about it. Go through the job description prior to your interview with a highlighter and pick out all possible questions they could ask you. Don't disregard small things like "good interpersonal skills"; there is a high chance they will ask you about basic skills! Then think carefully about how you can demonstrate your capabilities for the position. The more specific the better. They want to hear about real examples; a vague statement about general organisation skills just won't cut it!
Expect them to ask you difficult questions
Employers will often want to ask you about potentially negative aspects of the role to gauge how you can cope with stressful situations. Common questions are "tell me about something you aren't good at" or "tell me about a time you had to work with a difficult colleague". The key is to focus on how you reacted, what you learned from the experience and prove that you are not someone who breaks down when things get hard. It doesn't have to be an example from a professional environment either. Think back to difficult experiences at school, university or even your personal life. Employers are looking to see if candidates can be diplomatic, personable and fare well in tricky situations. If you think about these questions before hand, you will come across as someone who is difficult to frazzle!
Use rejection to your advantage
Finally, even if you aren't offered the job, always remember to ask for feedback from an interview. Likewise, if you found there was a question that you struggled to answer, write it down and spend some time working on what you should have said. In retrospect, I often find I can think with more clarity about what was being asked of me. If you address the problem straight away, you can be sure you won't be struggling with it again your next interview! I was once completely stumped when an interviewer asked me what experience I had of budgeting. In a professional sense I had absolutely none and I completely crumbled when I couldn't think of anything to say. Afterwards, I dedicated some time to preparing an answer which compensated for my lack of professional budgeting experience (such as budgeting in my personal life). Sure enough, in my next interview the question came up again and this time I had a much stronger answer. Just remember, every failure is bringing you closer to success.
It really is all about preparation; the more you've thought about your answers, the more calm and confident you will sound during the interview. Whatever happens, try to remember how well you did to get this far. It's a hard slog and there are thousands of graduates competing for these jobs. Don't give up and you will get there. Good luck!
----------------------------
Sarah graduated from The University of Warwick in summer 2012, and is pursuing a communications career within the not-for-profit sector. She has worked as a Marketing and PR intern for welfare charity Lasa, before being offered a job as Finance Assistant. She is just about to start a 9 month communications internship at Innovation Unit, a social enterprise which focuses on public service.
If you're a graduate looking for paid internships and graduate job opportunities, then get in touch in Instant Impact, the graduate recruitment agency, who connect fast-growing SMEs with top UK graduates.