Guest Blogger Chris Dickinson: Standing out from the crowd
Guest Blogger Chris Dickinson: Standing out from the crowd
21 January, 2014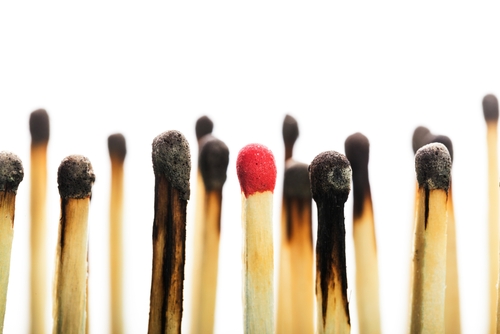 Chris Dickinson from View From The Source was in a recruiting role at Barclays IT division for around 10 years and has seen the ins and outs of the recruitment process from a wide variety of vantage points. He has written this useful blog post for Instant Impact, the recruitment agency who specialise in finding top graduates paid internships and graduate jobs.
------------------------
Securing internships and graduate jobs is all about differentiating yourself from similarly skilled candidates and making an impact at the interview.  Easily said – but how can you do this and how do employers decide between identical candidates?
Interviewers will discuss and compare candidates' skills before asking the deciding question: Would I like to work with this person? They will select then fight for the intern or graduate they liked the most. It really is as simple as that and hence why it's so crucial to give interviewers that gut feeling!
Being likeable at interviews however requires more than just being nice - a bit of psychology and the art of building rapport can boost your chances of landing your perfect internship or graduate job:
1.       Get off to a good start
Rapport starts from the moment you meet, the first smile, firm handshake and light pleasantry.
2.       Build understanding early
If you are unsure of what your interview wants, just ask. They should explain what they're looking for at the start, if they don't politely ask.
3.       Listen and clarify
Listen to what the interviewer asks, says and how they say it.  Paraphrasing questions is a good way to ensure that you both share the same understanding.  Work through misunderstandings rather than crashing on regardless.
4.       Adapt your answering style
Interviewers have good reasons for asking all their questions and normally want to ask more than they have time for. Keep answers short, succinct and pertinent to start. Answering something that wasn't asked shows you haven't done enough to understand the needs of the interviewer and don't know when to stop talking.
Modify your answering style based on feedback from the interviewer, they will normally prompt you towards the way they want to hear it, e.g. being more or less specific.
5.       Monitor body language and maintain good eye contact
Use interviewers' expressions to give insight into their reaction to answers. Look for prompts that the interviewer wants to speak e.g. slightly open mouth, head forward or hand slightly outstretched. An easy way judge rapport building is to look at how your body language mirrors that of the interviewer. Pay attention to your own, it should be projecting light confidence and openness.
6.       Don't interrupt or talk too much
Let the interviewer complete their point or question, then come back with your understanding followed by your answer or counter point. If necessary note down the points you'd like to make whilst the interviewer speaks.
One sign of a good interview is participation from the interviewer; if possible, turn the interview into a conversation.  Like any good conversation it should be a two way exchange, try to hold back your natural passion to say more, take pauses and monitor body language to work out when to stop talking.
7.       Ask good questions
Take an interest in the interviewer's work and team, e.g. ask about important things they've learnt in the company.  Adapt a few questions to the interview content.
Summary
The key to getting the nod against similarly skilled students and graduates is quickly building rapport with your interviewer.  Once an interviewer likes you they will fight harder for you to become their intern or permanent hire.  Much is common sense, courtesy and respect however always keep in mind that mutual understanding is the desired goal when it come to internship and graduate recruitment. Good luck!
------------------------
Searching for that perfect internship or graduate level job? Check out Instant Impact, the recruitment agency,  who place top graduates in paid positions with innovative small and medium sized businesses.