INSIGHTS
Job Seeker Resource Centre
Student Blogger Francesca Mitchell: 'Jobs in the Twittersphere: graduates, SMEs and the social media job hunt'
4 April, 2014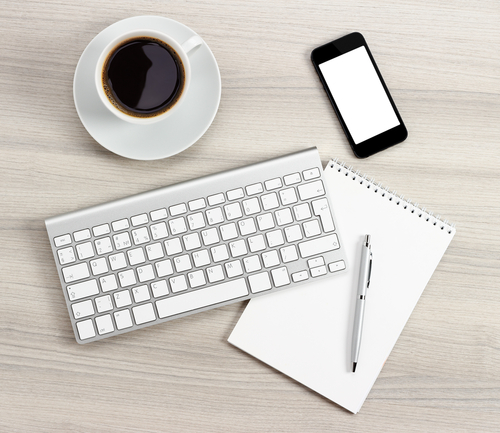 ---
Instant Impact spoke to University of Edinburgh student Francesca Mitchell about how effective use of social media could help clinch that all important job with companies who hire graduates in this competitive graduate market.
-------------------------
It's becoming almost something of a cliché to state that ours is the social media generation. Every other job application we fill out will include at least a small section in which we harp on about our Twitter, Facebook, Tumblr or WordPress abilities, laying aside the hours that most students and recent graduates spend trawling through social media sites for leisure. Why then is it one of the last places that so many final year students and graduates think to look for graduate employment opportunities?
As a final year undergraduate, I witness my friends and peers approaching panic mode about their graduate prospects on an almost daily basis. The illusion that we are all too often presented with is this: virtually no graduate jobs exist outside of management careers fairs and high-profile graduate recruitment sites such as Milkround. The reality is that there are more options than often meet our sleep-deprived eyes. Indeed, according to the University of Edinburgh Careers' Service, almost 70% of graduate level job vacancies occur in SMEs, rather than high-profile, highly advertised corporations.
These businesses, however, unlike their much larger and more famous counterparts, do not have the budgets to plaster the walls of every student union in the country with giant glossy posters, nor to travel to far-flung corners of the world for graduate recruitment fairs. What they can – and do – do instead is advertise through those very mediums which we aspiring young professionals profess to be experts in: social media.
One of the most interesting – and in my experience, one of the most reassuring - places to look for graduate vacancies is Twitter. It's constantly being updated, it's quick – everything on there is said in 140 characters or less - it's free and it's international. Plus, with the contemporary conquest of smartphones, eager prospective employees can access job advertisements virtually any time, anywhere, quite literally at the click of a button. This is not to mention the added perk that finding a job through this medium actively demonstrates a graduate's (often self-professed) competency with Twitter. It may sound obvious, but it is a significant demonstration of an ability to think outside the box of ordinary grad scheme application processes, and a willingness to search out new opportunities.
It's true, however, that even more the more Twitter-literate amongst us can struggle to know where to start. Careers advisers tell us that strategic Twitter usage is key, but exactly what this entails can be more confusing. Frequently cited advice tells us to follow companies and organisations we'd like to work for, and check their tweets regularly to see if they have any jobs advertised, or potentially tweet to them, to get your name known to those behind the accounts. This is obviously a great start, but it is only really the tip of an iceberg as Twitter job-hunting goes, and stopping there means you're likely to miss out on opportunities from smaller firms you may not have heard of before.
To step up your search, look out for organisations which compile SME job listings in your desired industry for you. In the media industry, for example, which is notoriously difficult for graduates to break into (especially if they would, quite understandably, prefer a salary), there are various sites such as Media Muppet and Media Moose which advertise vacancies at huge swathes of companies, many of which your average graduate will never have heard of before.
Simply Googling or Twitter-searching for the Twitter accounts of job listing sites or organisations will bring up plenty of results. Having identified an account, check out the sorts of tweets they are posting: if all of the jobs advertised are senior positions with salaries to match, then realistically, the average graduate will be wasting their time considering applying for them, and they may serve largely as a distraction. It is far more sensible- and a far more efficient use of time -  to look for organisations which tweet about jobs which are suitable for graduates or trainees, at lower or entry levels, so whilst it certainly does not hurt to follow accounts advertising higher-level posts, these should not be a young job-seeker's primary target.
Perhaps one of the most useful pieces of advice is to make your use of Twitter for job hunting as time efficient as possible. For maximum efficiency, set up Twitter alerts direct to your phone from specific accounts. Incidentally, this works even if without access to a smartphone, as you can register your phone number to Twitter and receive text notifications free of charge. This way, once the initial legwork of researching the agencies or organisations advertising the jobs is complete, the adverts will come to you, to check at you convenience. So far today, for example, I have had 23 media job alerts tweeted straight to my phone, and it's only 1.10pm.
Of course not all of these notifications will be by any means relevant, but chances are, at least a few each week will be of interest, especially for those graduates with fairly flexible criteria with regard to location and work schedules. And if nothing else, this method of job hunting can create a much larger sense of market awareness, in that – as indicated above - hopeful graduates will often come across huge numbers of SMEs and opportunities they offer that they may not otherwise have encountered. As social media continues to permeate our daily existence, it seems only too likely that it will soon permeate our job hunts as well.
You can check out Francesca's twitter here .
-------------------------
If you're a graduate looking for a paid internship or graduate job then get in touch with Instant Impact, the graduate recruitment agency who unite top graduates with fast-growing SMEs.
---
---
BACKK TO JOB SEEKER RESOURCE CENTRE
---