Guest Blogger Molly Johnson Jones on how to impress at interviews…
Guest Blogger Molly Johnson Jones on how to impress at interviews…
18 November, 2013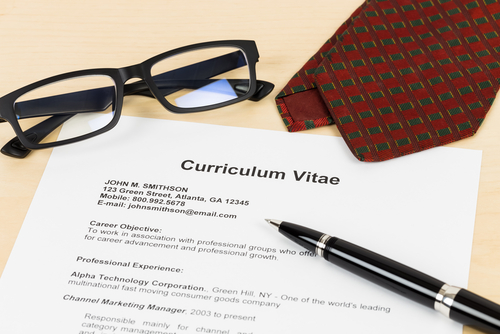 Instant Impact, the graduate recruitment agency, spoke to guest blogger and our very own Oxford brand ambassador Molly Johnson Jones about the grueling interview process and how to impress. What can you do to make yourself more desirable to employers looking to hire graduates and recruit interns? Read on...
Anyone about to attend an interview will be offered the generic advice of "be confident, engaging, and don't worry if you can't answer questions – stay calm". Of course, this is very good advice but it's not the most useful. How does one actually DO all of those things? How confident is confident, without coming across as arrogant? Do you admit that you don't know? Or is it better to try and work out an answer showing your thought process, even if it might be wrong?
I want to try and give some slightly different advice for those of you facing interviews, concentrating on the smaller things that get you noticed and remembered. There are tips available on the little things which make a big difference and I've picked out a few which I've been told really make a difference.
How you dress is essential. I know of a department in a company where they wouldn't hire people if their tie didn't match their shirt. Admittedly, it's pretty subjective as to whether the interviewer likes your shirt-tie combination but being smart, well-ironed and clean is essential. You need to look professional but comfortable – it makes a huge difference to how confident you come across and how you hold yourself – so choose something that is appropriate to the company, and like you've made an effort.
Manners! They maketh Man. Some of the nicest feedback I've received was that I was very polite. Always stand up when someone walks into the room, look them in the eye and shake their hand firmly and smile! No one wants to interview someone miserable, and smiling when you talk makes you seem more enthusiastic and excited about the work you might be about to be employed to do. Then when the interview is over, shake their hand and thank them for giving up their time – they may well have had better things to be doing!
Try to ask them questions about themselves. It's always that horrible moment when they ask you if you have any questions. That silence where you pull a really pensive face and try and make out like you have a really intelligent question is always a low point in an interview. Ask them what they do; how they got here; where they can see the company in five years' time; what kind of person they think fits in with the company. It'll be a relief to have an interested and engaging person in front of them, as many people don't have a question prepared for the end of an interview, and that awkward silence that could ensue.
Finally, talk through your thought processes and talk slowly, explaining each step. Even if you get the answer wrong in the end you might have approached the question in an intelligent or unusual way. Your thought processes will denote how you learn, respond to criticism and cope under pressure. It wouldn't be ideal if you're stressed and you suddenly shout out the first answer that comes into your head. Everyone gets things wrong, but having a clear and intelligent thought process is essential to impressing. Technical knowledge isn't everything.
I don't want to preach – everyone has their own interview style – but often under pressure it can be really difficult to remember the small things. I know that I've walked out of interviews kicking myself for not standing up, or forgetting to ask the interviewer a question about themselves, or their job. Ultimately, an interview is such a two way process; the interviewer wants to know how you think, if they'll get on with you, if you're someone they want to work with. Apparently someone makes their mind up as quickly as five minutes into meeting someone as to whether they'd employ them. So go and charm them!
If you're looking for a paid internship and graduate job then graduate jobs, get in touch with Instant Impact, an agency that connects fast-growing SMEs with the best graduates.