How Can YOU Fill The IT Skills Gap?
How Can YOU Fill The IT Skills Gap?
27 July, 2015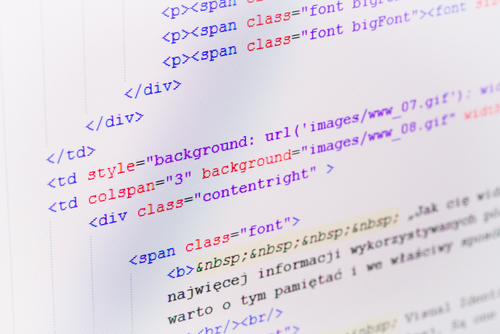 If you're at all interested in working in tech, then you probably know that the UK is facing a bit of a crisis at the moment when it comes to recruiting people. This isn't because there aren't enough jobs to go around (the tech sector is booming), but because there aren't enough people with the relevant skills to fill them. What this means is that graduates with STEM (science, tech, engineering & maths) degrees are at an advantage, and can expect to have more job opportunities. Whilst this has always been true to some extent,
right now it is especially so
.
The problem is; what if you don't have these skills? Well, fear not. You're still very employable, but, if you want to get that extra edge, here are our tips for getting the low down on the tech industry and some serious selling points on your CV…
Be ambitious and adaptable
You're choosing a career in one of the most fast moving and important industries around. This means that you need to be prepared to show that you've got the drive, stamina, and adaptability to keep up and stand out. Don't be afraid to show case these qualities in any CVs, cover letters and interviews. But in order to show ambition, dedication and adaptability, there are a few key topics you'd do well to brush up on:
Coding
Coding is one of the most in demand skills in the world today, and you can learn it for free. Until this is effectively taught in schools, there's a massive advantage given to anyone who's gone off and learnt it for themselves. You may only manage basic coding by your job interview, but that's still impressive and useful. Software developing is one of the fasting growing industries in the UK and it's vital for many start-ups and small businesses. If you want to learn swiftly and don't mind paying a little for your tuition, we'd recommend Treehouse for an interactive course. It's important to remember though, that knowing how to code means little if you can't prove it. Do some solo or freelance work and build up a bit of a portfolio, or have an app you're prepared to demo. This is far more likely to impress and might mean you bring something to the table other candidates don't. Make yourself stand out.
Big Data
Big data is only going to get more important going forward. This means that it's very important to understand it and any developments. Keep up to date with concepts, technologies and vendors. Follow big names and influencers or have a look at some courses. Read anything you can get your hands on so that you come across as an expert in your interview. Watch video tutorials and learn online.
The Cloud
No idea how the cloud works? Few do. But you can learn a little for free online. Many businesses are going to be adopting cloud technology as, if used effectively, it can save vast amounts of money. If something can save a business money, then it's something you should familiarise yourself with.
Growth Hacking
Howard Kingston, a Digital Marketing instructor and co-founder of Adludio said that successful growth hackers are "entrepreneurial marketers with a passion for data." Growth hacking combines marketing and coding, and is where you expand to a vast number of customers whilst keeping cost as low as possible. Growth hacking requires you to be very adaptable and aware of new opportunities that open up, so a good way to demonstrate this is again to make sure you're as well versed in trends as possible. Be warned though, growth hacking became a bit of a buzzword amongst people who don't really know what it is, so make sure you're clued up before waxing on about it.
So there you go, those are the things we think teaching yourself about and getting some demonstrable skills in will be a great start to your career in tech. If you need for help you can sign up, browse our graduate jobs, or follow us for top tips and insights in the graduate job market.