How early is TOO early? Arriving for an interview at a SME
How early is TOO early? Arriving for an interview at a SME
15 January, 2014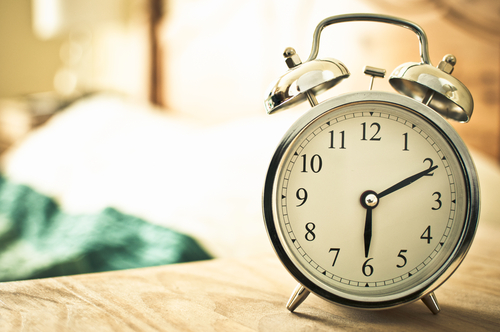 "Arrive in good time" is one of the most common pieces of student and graduate interview advice out there. But can you arrive too early? What is an acceptable arrival time?
Instant Impact have conducted over a thousand face to face interviews, placing student and graduates in paid internships and graduate roles. Interview best practice can be a bit of a minefield, so let us take you through one aspect of ensuring interview excellence.
Interviews are not just an opportunity to showcase your CV in person, but to demonstrate that you can manage your time effectively. What is particularly important to understand is that effective time management refers both to not being late and to not being too early. This may seem obvious (at least the reason for the former certainly is) but on the flip side, is waiting in reception for half an hour before an interview really an efficient use of your precious job-hunting time?
Arriving any earlier than 10 minutes before your interview can not only make you appear too keen for the job but can also put your interviewers under pressure to begin early. Remember, smaller companies might not always have dedicated HR personnel to meet and greet their candidates.  It is likely that their office will be part of a general office-complex, managed by a receptionist who will pass on a message of arrival no matter how early you are. This can make your interviewers (who want to make a good impression on you too!) feel uneasy about leaving their potential future hire downstairs for a length of time.
Similarly, some SMEs have reception areas that are integrated within open plan offices, making it awkward if you have to sit and wait in front of your potential future team for half an hour. What is more, you might inconvenience those working on a task that they have specifically scheduled to spend time on before your arrival.
So, what do you do if you are more than 10 minutes early for an interview? Simple: find a coffee shop nearby or take a walk around the area. Just remember to find your interview location first before taking a wander!
If you're a student or graduate looking for a paid internship or graduate job then check out Instant Impact, the graduate recruitment agency who work with smaller businesses looking to hire graduates and interns in paid internships and graduate jobs.
Follow us to hear about our latest vacancies, news and competitions...