How To Run A Successful Graduate Job Search
How To Run A Successful Graduate Job Search
23 March, 2016
The logistics of running a successful
graduate job hunt
can be really challenging! Today, we're bringing you a blog post by one of our recent candidates, Simon, who shares his top tips on how to manage the whole process with a structured, methodical (and, most importantly, successful!) approach. Take it away, Simon...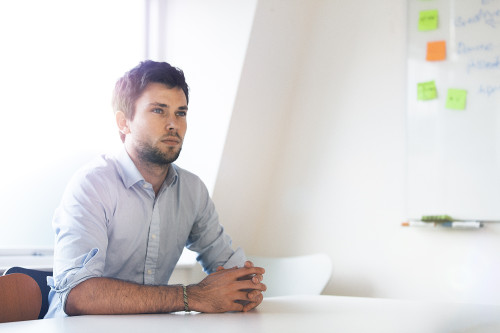 "Looking for your first job can be a very daunting task. Leaving the comfort of university and being thrust into the real world can leave you confused as to what to do.  I found myself in this position recently and realised along the way that the key to a successful job hunt is – as boring as it sounds - structure! Below I'll outline the keys steps that you need to take to secure a great first job.
First things first, what industry and what role to go for!? Now, if you're anything like me, this is probably the hardest question to answer and one that you certainly shouldn't rush. Take a week or two, use your networks, think about what other people have done and whether you'd enjoy it too. Whatever you do, don't get struck with the common issue of 'paralysis by analysis'. You have many years to find your dream job, and it's only natural to not know exactly what form that takes right now – so don't get weighed down, make your choice and just go with it! My chosen field was digital marketing and in particular Search Engine Marketing / PPC. So the industry is picked, what next?
Research! Don't dive in with applications, but instead take your time to research what companies are out there. By taking your time, not only will you apply for only the most relevant positions, but also you'll be a lot more knowledgeable when it comes to interviewing. With so many digital marketing companies out there, I had to take notes to stay on top of it all. I noted down every company I came across, whether or not they had open positions and how much I liked the look of them. By the end of this process I had a long list of companies to approach, in order of how interested I was. Next step: apply!
Again, don't dive in (or 'stay on your feet' as Ray Wilkins would say) there are no prizes for being fast with this and the scatter gun approach is not advisable. Work slowly but purposefully through your list, making a couple of tailored applications each day. Having worked in recruitment during my summer holidays at University, I was very aware of the difference a personalised application or cover letter could make. Again, I noted down the date I applied for each company and what stage I was at. Whilst it might seem impressively boring, it helped enormously when it came to following up on any applications and knowing which open applications I had at any one time. If things weren't moving fast enough with my 'top' companies, I'd go down my list and apply to some more.
One tool I found really useful throughout the entire process was Streak by Google, which slots straight into your email inbox. I created a Job Hunt pipeline so I could keep track of how the search was going at a glance. Here's a glimpse at my own pipeline, if you'd like to create something similar:

Something I'm yet to mention is the value of a good CV, which should be carefully edited based on what you're applying for. Or if all the jobs are similar, as they were for me, make sure you have the best CV possible before starting any applications so that you don't have to touch it again!*
Obviously, another huge factor of a successful search is using graduate recruitment agencies effectively. As you've probably gathered, I worked with Instant Impact a lot throughout my own search and found having an extra pair of hands was invaluable. They took care of all the interview logistics which was so useful and gave me one less thing to worry about. However, the best bit was definitely having someone who could succinctly present all my best skills & experiences to an employer!
By doing all of the above you will always know where you're at, and if you do ever receive bad news, then you know you have lots more opportunities round the corner. The only thing left to do is interview when called upon. Whilst this is often deemed the scariest part, by now you should be prepared and have nothing to worry about, just ensure you know about the company your interviewing with and go armed with some questions that prove your interest and knowledge. You're unlikely to be a master interviewer straight off the bat, but just make sure you learn and adapt based on each one you have. If I could give only one piece of advice it would be this (*cliché alert*): Just be yourself and try to connect with the interviewers on a personal level. With company culture playing such a large part in recruitment these days, if they like you as a person the chances are they can picture you working with them and you'll advance with your applications. Happy days!
*Just jumping in on Simon's blog here to let you know that we have lots more CV resources on our blog. You can also download 2 free templates direct from your Instant Impact dashboard.
------
Struggling to find the perfect role? Sign up with Instant Impact and we'll do all we can to help!