How To Stay Motivated During The Job Hunt
How To Stay Motivated During The Job Hunt
29 August, 2015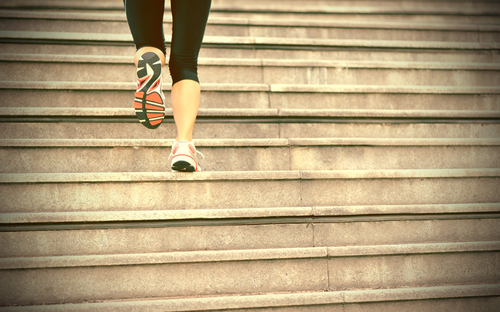 Heading home from university can seem like a huge crash back to reality for many graduates. Suddenly, the celebrating is over and real life has to begin - only you have no job, all your friends are dispersed across the country and you have to put up with being back under your parents' roof again. We've spoken before about the pretty buoyant graduate jobs market this year, which is clearly great news, but it certainly doesn't mean the hunt will be an easy experience for this year's graduates.
Everybody here at Instant Impact is a recent graduate, so we can speak from experience about how tough it is to wake up every day for weeks, maybe even months, and face a solid 8 hours of filling in job applications and a consistent dread of receiving your next rejection phone call or email. It safe to say your motivation, drive and even happiness can take a tumble very quickly. We've come up with a few ideas of how to stay upbeat and organised during your graduate job hunt:
Make time to see friends
This sounds like a bit of an obvious one, and when you do eventually pack up that last box of belongings from uni, you'll swear to see your friends at least once a month and chat every single day. However, when you all head off home and suddenly a night out together involves a 2.5 hour train journey instead of a quick dash around the corner, those promises can fall to the wayside. You may even find you're less keen to pick up the phone and give them a call, because being stuck at home all day doesn't leave you with an awful lot of exciting stories to tell.
However, cutting yourself off like this is probably the biggest mistake you could make. Chances are many of your friends are in the exact same position as you, meaning you can compare war wounds and moan about how annoying your parents are - it'll be just like being 14 again. Your uni friends have seen you at your best and at your worst, and they alone will be able to pull you through this whole unemployment thing. Don't hide away and deal with this alone.
Be super organised
One job application can quickly blur into another and suddenly a week has gone by and you can't really remember exactly what you've applied for any more. Trust us, this won't be a good thing if you get a surprise telephone call from an employer and you're desperately fumbling around trying to work out what position they're calling about. Approach the job hunt in a cool, methodical approach.
Make a list of each job you apply for and maybe even include tick boxes to determine which stage of the application process you're at. This will definitely avoid any confusion but will also allow you to see how productive you've been and relieve any guilt you may feel if you accidentally spend an afternoon watching Friends reruns...
Take up a new hobby
This is the perfect time to try out a new activity. It will give your brain something to focus on that isn't how many UCAS points you have, or how many different scenarios you can come up with when you broke out of your comfort zone. Maybe choose something that will get you out of the house and meeting new people, like a sports or arts class. If you're worried about losing too much work time, then you could always take up something you can do from home, like baking or learning a new musical instrument. There are hundreds of YouTube tutorials you can watch covering pretty much anything, so just choose one and go for it.
Celebrate small victories
This is probably the most important one of all. With the ultimate goal of actually finding a job, it's easy to overlook all the impressive things you do in the process. Allow yourself to celebrate each time you get through to a final round interview or simply manage to make it through an assessment centre unscathed. Every application you do, even if you don't succeed in getting the job, is helping you along this journey and making you better and better at interviews, cover letters, presentations, CVs...
The main message of all this is don't be too hard on yourself. Looking for jobs is really, really tough and sometimes, after a particularly tough rejection, you might even feel like you'll never make it and will stay unemployed forever. Push those feelings to one side, your dream job is just around the corner so don't give up.
-----
If you can relate to all these job-hunting woes - we can help you! Sign up to Instant Impact for access to all our amazing graduate jobs and internships. The application process is really easy and one of our team may even come to you if the perfect job comes up.