I'd Pick Fast Growth SMEs Any Day…
I'd Pick Fast Growth SMEs Any Day…
15 May, 2015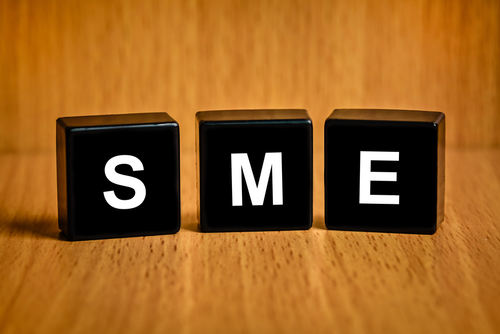 It's been a year since I joined the Instant Impact team as a shy little marketing assistant. What a blast it's been. A year later, a year wiser I'd say! In that time I've seen two promotions and been through a whirlwind learning curve about all things
graduates
, interns and the wonderful world of recruitment.
I graduated two years ago and after completing two internships and securing my current job I remain a loyal ambassador to SMEs and the career opportunities they offer. I look at my friends who joined The Big Four and multi-national corporations on graduate schemes and am grateful there was an alternative option available. I'm not undermining these graduate programmes. There are weighty pros like juicy sign on bonuses and impressive client lists that Startups can't really compete with in their early days. But for my personality and career aspirations (I'd love to start my own business one day) fast growth companies have been the best possible cushion for me to develop.
So I've summed up the 5 reasons as to why I think more graduates should be looking outside the box and considering these alternate opportunities...
1) The Variety
Every day so far has truly been different. Last week for example, I had two exciting meetings with some very new Startup companies, went to one awards ceremony and took part in an advanced SEO training course.
That really is the benefit of a small, fast growing organisation. You never know quite how quickly you're going to grow, what could be around the corner and where the role will take you.
2) Small Teams
Though it's incredibly hard work at times (and you can be expected to carry weight in other areas than your own role) you really do share the successes of the team. I feel such an immense pride whenever we achieve anything big. And it's truly fantastic to know that whatever it is, I had hands on influence and contribution.
3) Awesome Culture
Well this year I have been shot at during a feisty paint balling match, learnt yoga, been wine tasting and foraged in the forest to build a substantial fire to heat the team during a weekend away. I love the company of my colleagues. When you have a group of like minded individuals working closely together to achieve a common goal, you can guarantee there'll be some wacky fun along the way. 
Startups and fast growth businesses really invest in their employees so you can expect to reap after work benefits!
4) Broad Business Insight
In a small company with an open plan office vibe, you have a 360 degree view of how a business operates and functions. In our team we take time out of our weeks for the different departments to communicate their achievements and day to day activities so we understand how we're pooling together.
Though I'm in marketing, I've learned some key pitching and negotiation skills from the Sales Team and Design have been teaching me the basics of coding. Jack of all trades- almost!
5) Career Progression
Startups and SMEs need to ensure they are continuously topping up their resources to stay on top of growth. New roles, jobs and responsibilities have opened up rapidly, which naturally lead to me adopting a management position. I have grown a team and recruited my own interns and permanent hires. This has been fantastic for my professional development and it's beyond exciting to see us grow.
Age rarely matters in smaller companies and there isn't a rigid career ladder in place that defines your progress. If you can prove you're committed, hard working and driven, you can expect great, great things!
So my question to any upcoming graduate is: What are you waiting for?
I urge you to look outside the box when job hunting because there's a whole host of alternative opportunities waiting for the top talent to snap them up!
-----
Hannah is the Head of Communications at Instant Impact. The friendly bunch at HQ help students and graduates find jobs and internships in SMEs and fast growth companies.
If you've got the career fear or are looking internships, graduate jobs or general advice... get involved!