Kimberely Walker: Volunteering to boost your CV and employment prospects
Kimberely Walker: Volunteering to boost your CV and employment prospects
21 February, 2014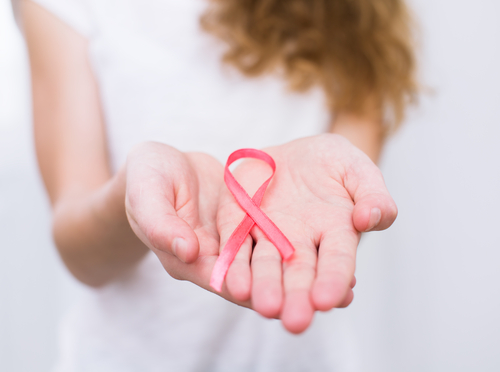 Instant Impact,
the graduate recruitment company, spoke to Kimberely Walker, a top journalism graduate, about her experience of the graduate labour market, and how volunteering to try your hand at different skills and experiences can boost your CV and make you more appealing to employers looking to hire graduates.
---------------------------
In  2010 I graduated with a 1st class degree in Journalism. After numerous temporary and unpaid roles I start my first permanent role in January next year. I hope the experiences and observations I had during the two-year slog into the world of work can be of some use for those still seeking that elusive first step on the career ladder.
Volunteering a luxury or necessity?
After working hard and paying a small fortune for that university education the idea of working voluntarily can sting a bit for some. University can give you a lot but with many businesses aggregating several jobs into one the requirement to be 'multi-skilled' has become a staple of most job descriptions. I soon found that learning didn't end with the presentation of a cap and gown...
I understand that volunteering can be a luxury for some as the difficulty in supporting yourself whilst working unpaid is not a small feat. I used my time in between temporary jobs to teach myself additional skills I felt would give my CVa boost. In particular, I had an interest in social media and video production. A two week placement with the BBC and voluntary work with a local museum lead to an offer of a paid freelance position helping run one of the cities leading youth arts festivals' online presence: real contacts, real experience and a chance to use the skills I had built up both in and out of university.
Social Butterfly
It's perhaps one of my least favourite facts about the world of work but in my experience it really does come down to who and not what you know. Volunteering widened my network of contacts more than I could have imagined. If you are not in the position to volunteer long term then consider finding short-term or part-time projects. The benefits of volunteering even on a small scale can open so many doors. It can take just one person or experience to act as that first stepping-stone to a paid internship or graduate role.
Planning Vs Chance
I consider myself a bit of a perfectionist. I've always been a planner and if there is one thing I have found frustrating about the graduate job search, other than the rejection letters, is the inevitability that sometimes that trusty five-point plan goes out the window.
Some of the opportunities that have led to reward for me were born out of those moments when nothing seemed to be going anywhere and I decided to take a chance on an opportunity that I may otherwise have passed over as 'not being for me.' My volunteer work at the museum for example, has undoubtedly been the most worthwhile and rewarding thing I have done since graduating.
That's not to say planning isn't important. However, being pushed through an education system where the lesson is plan or fail can be stifling to your job search rather than productive. Sometimes taking a chance on an unplanned or unusual opportunity can be just as valuable as ticking of that perpetual to-do list.
Tic-Toc times a wasting…
Another notion that can hinder rather than help your graduate job search is the belief that time is ticking away and with it any chance of finding that elusive grad-job. Not true.
Lets face it, while a lot of us find ourselves in this enforced limbo between graduation and a decent graduate job you may as well be gaining from the extra time on your hands. Something you may not of otherwise had during booming economic times. Whether you're 100% certain of your chosen career trajectory or flailing about in water trying to find anything solid to cling to, I consider the chance to use the 'in-between time' to explore different areas of your interests as important as a degree. You may just discover, like I did, an entirely new passion or career route you didn't think about before.
At the end of the day when you're 30, 35 or 40 and in the job you love those extra years spent trying something new or working out what it is you really wanted to do aren't going to matter a whole lot in the great scheme of things.
I hope my experience can offer some insight and motivation to those of you still searching and also help you realise that hard to pin down  graduate role will come soon enough.
---------------------------
If you, like Kimberely, are struggling with the post-university world of the unknown and want to try your hand at a sector in a paid internship, then get in touch with Instant Impact now, the graduate recruitment agency, who places top graduates with fast-paced SMEs, to gain a real hands on experience.