Pimp My LinkedIn
Pimp My LinkedIn
8 May, 2017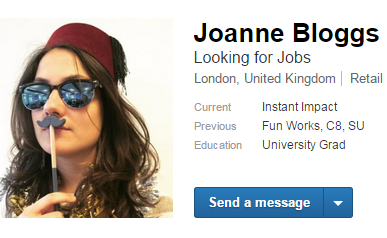 There are a hundred and one reasons why you need to engage with this fantastic careers social media platform aside from assisting your hunt for internships and graduate jobs.
So now we've got that sorted, let's move on. For every other sensible LinkedIn user out there, we're writing this blog to help you maximise your use of the network by having the BEST profile. We'll go through all of the functions of a profile to show you what's worth having and what to write.
The best thing about LinkedIn is that you don't need heaps of experience. A LinkedIn profile is a supplement to your CV, proving you have the skills necessary to complete the role. So flick through this blog and watch the profile views roll in. As always, we're happy to answer your questions- so get in touch.
You'll find the instructions in the captures from a real LinkedIn profile!
1. The Beginning Summary
Be truthful when ticking boxes and be selective. If none of the below really apply to you, you can always leave this bit out. While it's a nice addition, it's not the most important.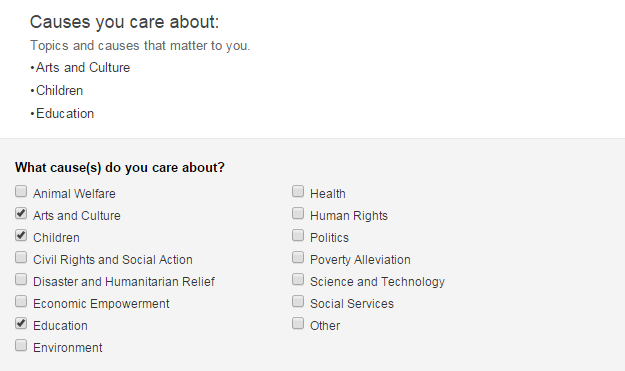 5. Skills & Endorsements
We'd argue that this is the greatest function on LinkedIn. You can personally select skills (as many as you like) and then colleagues, past colleagues and friends can 'endorse' you on their profiles to prove that you do indeed have them. You can also turn on settings when editing to 'include me in endorsement suggestions to my connections'. This means that your skills will show up in front of your LinkedIn connections to encourage them to endorse you. A great way to improve your credibility as a great person to work with.
Do you know any languages? Whether you're fluent or basic. Get it in there!
You should most definitely add your degree- this is vital. It even allows for 'expected graduate year' if you're still a student. You can add your School academics too, though you have to use the university format to input the info.
Only add your personal information if you feel comfortable doing so. You can add your contact information right up by your profile image.
9. Recommendations
If you've completed work experience before, LinkedIn give you the function to request dazzling references from previous employers. It's probably a waste of time to ask your Mum or Dad to give you a recommendation as it's only worthwhile if the employer matches your experience section (it shows up underneath).
By using this neat little button, the proof will be in the pudding. Ace!

10. Last Bits & Bobs
Groups- Join a few groups relevant to your sectors of interest. You can comment and join in on debates, or just ask the advice from professionals in that network. Our advice here would be to view everyone as a potential employer. Keep professional on all aspects of LinkedIn and don't forget your place.
Following- You can 'follow' key LinkedIn influencers who release all sorts of content about their business/ profession. This can be a great way to gain commercial knowledge and business acumen.
Companies- Similar to the above, 'follow' companies that you're interested in working for. You might be able to gain some information that can't be found anywhere else and it's great to stay in with the latest news.
Posts- If you're a budding writer, have strong opinions or think you might have something interesting to say, why not try writing a LinkedIn post? Similar to blogging, this lets you get your thoughts and opinions across and be a real sell to employers by demonstrating your initiative and forward thinking.
If your profile is feeling a bit empty, don't panic! There's plenty more you can do to boost your employability.
---
Have friends who are looking for their perfect grad job? Refer them to us using your referral code or link and if they get a job through us, you'll get £100!