So, Tell Me About Yourself…
1 June, 2015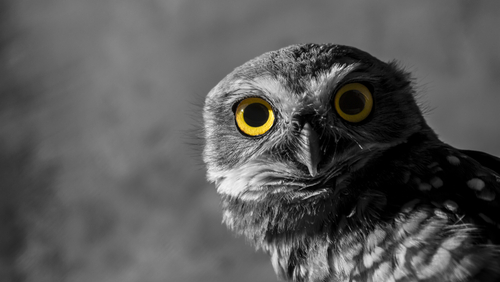 ---
On the face of it, the classic 'So, tell me about yourself…' question should be really easy to answer but in reality it's where so many graduates fall down in an interview. The unstructured nature of the question leads people to feel flustered and start to ramble.
If you have an interview coming up, do not overlook this question in your preparation. Despite what you may think, you can't just wing it.
It needs to be thoroughly thought through in advance so you have an idea of the things you want to say. Otherwise, you face the all-too-real possibility of being caught off-guard and somehow telling your interviewer all about your pet cat who died tragically when you were 4. Not cool.
Here's how to avoid such an awkward moment...
1. DON'T tell your full life-story, or simply reel off your CV in verbal format. Somewhere in the middle is perfect.
2. DO focus on what is most relevant. Use this open-ended question as an opportunity to show why you'd be great for this specific role. Highlight any past experiences that will give you the edge and leave out the rest.
3. DON'T start to blabber. This will immediately show the interviewer that you're ill-prepared and leave them wondering if you'll be just as scatty on the job. This question also shows the employer how you cope under pressure in an unstructured environment, so show them you are a confident, succinct and articulate young person.
4. DO prepare, prepare, prepare.
5. DON'T give away anything that could make an employer think twice. Leave out your desire to emigrate to America in the next 2 years, or how you've worked a variety of jobs in the past because you like to try new things. To an interviewer this comes across as - flaky, unreliable, likely to quit and jet off to the US after spending £££ training them up.
6. DO start by telling the interviewer what it is you do now, then let them know your previous role, and a little insight into your career aspirations for the future. This is all really interesting and relevant and will allow the employer to build a full picture of you. As a graduate, you may think you don't have enough to say, but you definitely do. First of all, highlight your super-impressive degree. If you don't have any previous work experience, focus instead on the great extra-curricular things you did at uni.
Remember, this question is sort of like a movie trailer. You need to show off your good bits so that the interviewer wants to know more about you. But remember to save a couple of things up your sleeve for later in the interview. There's nothing worse than watching a film and realising all the funny bits were in the trailer and there's nothing good left to discover.
-----
If you're yet to secure any interviews for your dream graduate job, get in touch with us! We are Instant Impact, the UK's leading graduate recruitment agency.
---
---
Back to blog posts
---