The 4 Basic Rules Of Starting Your First Job
The 4 Basic Rules Of Starting Your First Job
20 January, 2016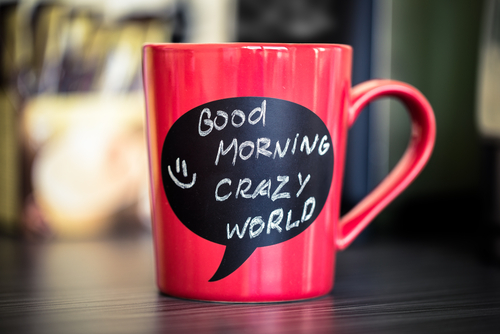 Your
first job out of university
is a huge step and a minefield of potentially awkward situations to navigate. However, by adhering to a few very simple rules, you should be able to breeze through those early days in the 'real world' like a pro: Lilli Hender from
OfficeGenie.co.uk
looks at how to ace your first role.
Know where you're going...
…And how you're getting there. It might seem obvious but being late on your first day is a no-go. If you don't know where you're going, definitely ask and be prepared to spend time working out your commute. Remember to pack headphones and something to read, it can help speed up a lengthy train or bus journey.
Check out all the public transport options available to see which is the most cost effective. If you're planning on walking, unless you're confident in your sense of direction it's worth handing the journey over to Google. It'll show you the fastest route - and any food stops you can make on the way!
Nail down the dress code
Always make sure you know the workplace dress code before you turn up. This is particularly important if your role requires any specialist apparel: you don't want to be caught short on your first day.
Even working in an office can prove to be a dress-code nightmare. You could be expected to wear anything from a t-shirt and jeans to a full suit; make sure you fall on the right side of smart casual. A quick call to the office beforehand should solve any issues.
Don't fall foul of office habits
When you're spending 8 or more hours a day with people, you're soon going to start noticing their little eccentricities. Unfortunately you'll probably have a few of your own as well. Recent research from Office Genie found some of the top pet peeves so avoid the following and you'll be well on your way to a harmonious office life:
Offensive odours: By far the least popular traits in the office were poor hygiene and cooking smelly food. So shower regularly and avoid the camembert - at least at first.
Phone politics: Whether it be ignoring a ringing phone or using your mobile; make sure you don't become a source of phone-based office frustrations.
Gossip: Definitely to be avoided in your first few weeks (or in general really). You want to create a good first impression, and gossiping about your co-workers is not the way to do so!
Have a great attitude and embrace it
Last but not least, the real key to any first job (or indeed any role) is to approach it with a good attitude. In the vast majority of starter jobs you may well be asked to complete tasks that seem a little tedious at first, but you've still got to bring your A-game.
Employers love a positive attitude and it's arguably the best way to ensure you progress faster. Follow these rules, and you'll settle into your new role in no time.
AUTHOR BIO
Lilli Hender writes for Office Genie, the UK's first marketplace for office and desk space.