The Ultimate Guide to landing a Graduate SEO job
The Ultimate Guide to landing a Graduate SEO job
12 April, 2014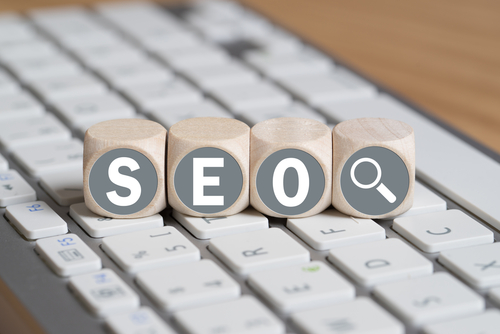 The internet has transformed the way the world works and digital platforms are now central to making businesses succeed. As a result, a wealth of new 'techy' jobs have sprung up to harness these technological developments. Instant Impact, the
graduate recruitment agency
, spoke to Carlo Pandian, SEO expert, about how graduates can land a job in the digital world of SEO and online communications and make themselves more employable to techy companies looking to hire graduates.
---------------------------------
It is the dark side of online marketing, what you can't see when you browse the web is how websites are built and marketed in order to increase visitors and sales.
'SEO junior executive' or 'account executive' is the title of the first paid job you can expect to get in the field. You will be supported by an expert in the company called an 'SEO consultant' or or 'Senior Manager' but be aware that your self-development is something that you need to take care of by yourself. The profession known as Search Engine Optimisation has a precise objective, but ultimately aims to improve the visibility of a website. This can be done in a number of ways that are constantly changing according to the Google algorithm regulating the listings.
From my experience of being interviewed, and subsequently landing my first SEO account executive job at Tug Agency, here are some suggestions to help you succeed in your job search:
STUDY
As an SEO exec, you will require a tons of skills that can only be achieved through experience in the field. Don't panic! There is lots of information online to help you. Start with 'The Beginners Guide to SEO' by SEOmoz and Search Engine Land. As soon you have a better understanding of how Google works, try to learn about the different updates that the search engine has developed over the years. Your objective is to improve your expertise in the following areas: keyword research, Local and International SEO, on-page optimisation, off-page optimisation, link building strategy and techniques such as infographic distribution, blogger outreach and link request.
EXPERIENCE
Getting an internship in an online marketing agency or as in-house SEO for a web company can provide you with the skills required to be paid for your expertise in the future. It is also a great opportunity for graduates to learn how to behave in a business environment, and how to deal with other employees and clients. On the other hand, you could also build your experience by opening a blog on WordPress, writing about a topic you like, and optimising it for SEO.
PRESENT YOURSELF
Expect to be stalked by your employer! As expert users of Google, SEOs will be able to find tons of information on you, and you want to show yourself in the best light. Start with you social media accounts, by hiding your Facebook profile to strangers. Those photos of late night parties aren't really going to benefit your online reputation! Secondly, optimise your LinkedIn profile by including all the important terms in the description, adding SEO related books you are reading, and a couple of marketing conferences you attended (see Meetup.com and you will find one in your city). Paste the previously mentioned areas of expertise in the description, together with some SEO tools that you need to look at, such as Google Keyword Tool and Ontolo Link Building queries.
As Internet marketers love conversations on Twitter and Google Plus, open a specific account and share SEO blog posts from your employer's blog, or other relevant ones. They will love the fact that you are promoting their stuff.
Good luck with your job seeking and be positive! You can get what you really want!
Author
Carlo Pandian is SEO account executive at Tug Agency and writes on careers, technology and search engine optimisation. He loves providing career advice to graduates and SEO tips for SME owners. Read his regular SEO columns at his company blog here.
If you're a student or graduate looking for paid internships in exciting, fast growing companies, then get in touch with Instant Impact, the internship recruitment agency, to find out more.