What's The Prime Time to Secure a Grad Job in London?
What's The Prime Time to Secure a Grad Job in London?
27 August, 2015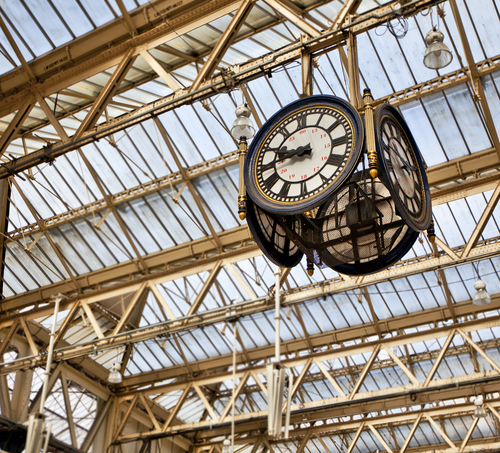 The question of whether London holds the best opportunities for graduates has long been debated. But whatever the answer is, there's no denying that a vast majority of this year's graduates will be weighing up opportunities with a definitive mission to head to the capital to start a career.
Most of you are probably enjoying the summer and some well-deserved time off after the never ending dissertation and exam stress. Well it did end! And you've now graduated so congratulations on your degree. But the same thing comes into every graduate's unemployed thoughts. Is there an optimum time to apply for and land a job in London? What's it like out there for grads? When does the best chance present itself to beat the competition?
There's no harm in taking time off to decide on your future. You need to weigh up your career options, assess what's out there and for some of you there may come the consideration of a post-Uni gap year. It is important to note however, that you might not be the only one who's waiting until September for all the major grad schemes to re-open. So, what else are you missing out on?
Well, we'll tell you. The great thing about London? It's thriving! And graduate employment levels are at an all-time high since the recession. While the big schemes have great opportunities, the application processes can be long and arduous. You might not land something until the following January! And we all know that living in London with no salary is practically impossible.
So turn your head to other businesses. There are only a handful of companies out there that actually offer 'graduate schemes'. And the rest of them? They hire to meet demands of their growth… taking on more employees as and when they need to fill the gaps that are forming in their business. Without highlighting the obvious, this is all year round! Not seasonal dependent.
In this category falls the SME. Businesses with 11-250 employees. Did you know that employment in SMEs represents 49.8% of all London employment? That's a lot of opportunity.
The great news is that more and more of these fast growth businesses are favouring graduate hires to move their plans forward. So here's your chance.
There's your answer. Don't wait and don't hold back. If you do want the summer to relax, how about sending off your CV to a graduate recruitment or intern agency (we're waving our hand!) You could be lying on a sunbed in the Mediterranean and we'll do all the work for you. No charge. No sweat. All you need to do is quickly upload a CV. Plenty of job opportunities could be waiting in your inbox on your return.
Why wait until Autumn…?
-----
Still not completely made up your mind about what sector you want to go into? Have a look at our 'Graduate Jobs in...' series to get a better idea if the sector you're thinking of is the right one for you. We took a look at everything from HR to PR to Strategy Consulting.