Guest Blogger Josh Parker – 'The key to networking'
Guest Blogger Josh Parker – 'The key to networking'
9 December, 2013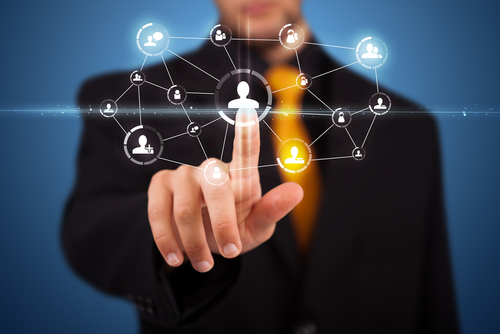 Instant Impact
spoke to guest blogger and very own Durham brand ambassador, Josh Parker, on the key to networking and how nailing it early will sit you well for a future in business.
I have always fancied myself as a bit of a chatty chap. Yet I never realised how useful this would be until my hair started receding and I got to university. I think it would be best to start with one of the highlights of my experiences through networking. As a young sweet fresher, I innocently went to the Durham Universities Management Consultancy event with a friend to try something new, having no idea what the jobs entailed, I probably was not in the best position to be successful. Through this meeting I ended up meeting Management Consultants who would eventually direct me to a three month paid internship in Doha Qatar. Not bad for a Yorkshire man who's accent is difficult to understand. But what are the tricks?  Was it a charming smile or a witty joke? It was actually a couple of things which I think helped me get into that position and I will highlight of few of them below.
Be yourself. I honestly can't stress that enough! The greatest lesson I learnt from  my internship is don't be this imagined image of what a graduate or student should be. Employers are people! A lot of the time they are thinking is this the sort of person I could work with and have a laugh with. I went from being incredibly formal in my first few weeks of my internship  to by the end of my internship meeting the CEO of the company who happened to be flying in from his world travels and telling him my life ambition is to own a zoo (to which he saluted me). Madness you might say. But it is in fact honesty; it's surprising how much you can show your skills and the best of yourself when you just talk as a person.  Just for a second put yourself in a graduate's shoes, imagine you're at a networking event. There will be multiple people coming up to you asking you the same fixed question. It must get quite difficult regardless of how much you want to help. Just think: who would stand out more?  The person who can come up to tell you about themselves and about their university and have a bit of a laugh or the generic students who ask the same questions? I would have to go with the first choice. I am not saying throw caution to the wind and only speak about your experience in the bar on your boat club social, you can still talk about careers and get help but I have always found a friendly chat first mixed in the business talk does seem to work better. It is one of the reasons I am working for Instant Impact now!
Don't be afraid to ask for help! People are normally very friendly even if they are the busiest of bodies and will usually give you some of their time if you're polite. As I write this blog I am preparing for a call from my friends sister. I suppose her last memory of me was as a cool alternative teenager tearing round her house annoying her.  And yet, despite not seeing her in a long time, when I messaged her to ask advice about a potential career path she was more the happy to oblige. Therefore be bold and be friendly!  You must remember at one stage your bosses and superior were once students too. They do understand what you have been through and I would like to think when I am older I will be friendly enough to help a student in need. So why won't they be?
So, ladies and gentlemen, next time you find yourself at a business event dining on an array of fantastic finger foods, take a sip of Dutch courage and go forth and talk to these graduates and be yourself! After all, as cheesy as it may be, there's no person you can be better than yourself.
 Josh Parker is a final year Sociology student from Yorkshire at Durham university. After uni he wants to try his hand at the crazy world of marketing. 
If you're a student or graduate looking for a paid internship or graduate job then get in touch with Instant Impact.