6 New Years Resolutions To Get Your Dream Job!
6 New Years Resolutions To Get Your Dream Job!
10 January, 2017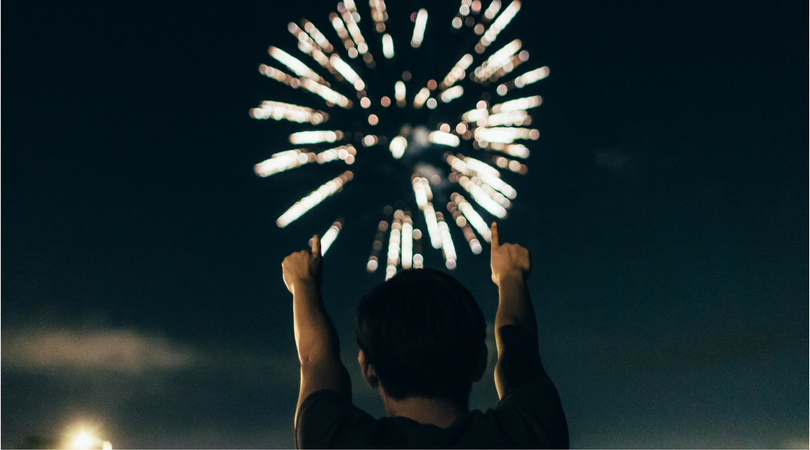 A massive Happy New Year from all of us here in the Instant Impact team! We hope your 2016 was a great one -despite what general opinion seems to be!- but most of all we hope you're as excited about 2017 as we are.
Can you see yourself in an exciting new graduate job in the new year? We share this vision too and want to help you get there. So to help we've put together a list of New Year's resolutions for you to take on to tackle the job hunt head on.
1) Update your CV. Make sure you have an up to date CV to hand at all times. It should outline all the relevant experience you have targeted around the job you want (it's probably time to take the paper-round you had when you were fourteen off). Focus on the formatting as well as content, you'd never under-dress for an interview so why would you let your CV be sloppy? Question if it's the best it could possibly be.
2) Build your personal brand. The best and easiest way to do this is using social media. Having a strong online presence is a great way to not only prove your interest in certain areas but, done right, might even attract some great new employers!
3) Find industry-specific blogs or newsletters to read on a regular basis. Really growing your passion for a particular industry or sector will not only give you some great stuff to talk about in interview but also keep you motivated.
4) Create stress-busting habits. Whether you're looking for your first job out of university or have a job but are looking to change things up, it can get pretty stressful. Building habits around dealing with and reducing stress is imperative to keeping yourself cool, calm and collected during the job search and freeing up brain-space to fully focus on it. Why not try the Headspace app for this?
5) Become a networking sensation. OK maybe sensation is a little ambitious but who hasn't been guilty of letting a great networking opportunity slip by? Whether it's seeking out as many opportunities as you can, or making the absolute most of the ones you're already coming across, this is surely something all of us can work a little harder at. And who knows where it could lead…
6) Keep on top of emails & voicemails. Of vital importance if you're actively applying to jobs and having interviews, being as prompt as possible with your replies is a great way to show how keen you are. It's also then one hell of a lot easier to manage!
---
Which are you going to commit to or are you ambitious enough to nail them all? Let us know on Twitter, include our handle @InstantImpactuk.