6 Top Careers Apps, Websites & Podcasts
6 Top Careers Apps, Websites & Podcasts
17 May, 2016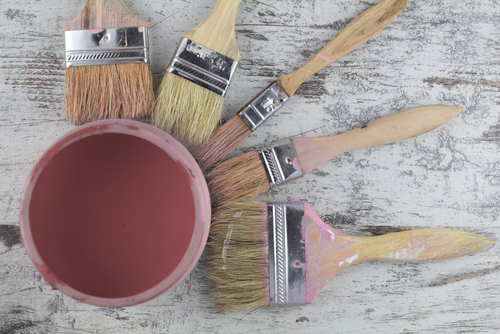 Whether you're looking to stay motivated during the graduate job hunt, looking for the best resources on becoming more employable or just want a better insight into what careers are out there, we've done a round-up of six of the top careers apps, websites and podcasts.
LinkedIn
LinkedIn is a must-have careers social media channel that no graduate, or soon to be graduate, should be without. There are two apps under the LinkedIn umbrella, one to manage your account and LinkedIn Job Search, great for searching for jobs and getting notifications sent straight to your phone. Of course, once you do have LinkedIn, it's important to make sure you're making the most of it.
Coach.me
Struggle with productivity and building in helpful habits to your routine? It's a common problem! Luckily for us though, Coach.me exists to help us be more accountable for our time and be part of a community collaborating to support one another in creating good habits. Whether it's applying to a certain amount of jobs a week or making sure you're doing enough exercise, this app will be super helpful.
Asana
Juggling all your different tasks and projects is a challenge whether you're a student, graduate or a professional. Asana is a great time management tool to keep track of deadlines and communicate with others you might be working with. Be sure to also download the app as well for easy access on the go.
Female Founder Fridays
Interviews with inspiring female founders every Friday focusing on their successes, their mistakes and just hearing their amazing stories. It's all about showcasing business success and giving you the inspiration to go and seek your own. Great for those days you're lacking motivation for the graduate job hunt, maybe you'll even be inspired enough to launch your own Start-up!
Graduate Job Podcast
These podcasts have all the advice you need for your graduate job search. From advice on how fear might be holding you back in your job search to how to proactively use LinkedIn to more sector specific advice. One of our very own founders, Rob Blythe, even took part in one on how to successfully use a graduate recruitment agency- a great insight into what we do!
Girl Boss Radio
For inspiration on careers and the success stories of some amazing women paving the way as girlbosses, this is the place to go. From Nasty Gal founder, Sophia Amoruso, this weekly podcast is a great source of career ideas that'll get you fired up to pursue your passions and dream graduate job.
--------
Feeling inspired? Take a look at our current graduate jobs & internships and the other posts on our blog.