All The Things I Could Do: Money Driven Graduates
All The Things I Could Do: Money Driven Graduates
4 June, 2014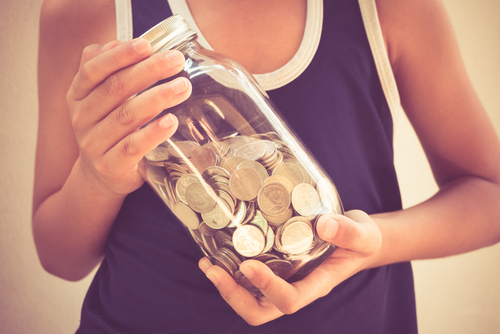 An article released earlier this month by The Telegraph stated that 'one in five university graduates becomes a millionaire'. Now that's not a bad statistic for the students who are about to complete their degrees and line up for a job.
How do you feel about that statistic? Maybe it doesn't bother you; your dreams and goals in life are not quantified in a currency. But maybe it fills you with drive and ambition? You might be wishing to be that one in five.
It's not a bad thing to be moved by money in your career. For some the ultimate aim is to achieve total job satisfaction or to get to a certain rung on the ladder. But everyone has a different reason to get up in the morning and go to work.
The most high paid starter roles are not surprisingly in investment banking, law, accounting and consulting and most companies will take on a large amount of graduates onto a scheme, investing in time and training. They are therefore highly competitive, with rigorous, long interview processes that leave thousands disappointed at the end.
So what other options are out there for those looking for high salaries early on? If I say the word 'sales' I'm sure it will cause many a person to shake their head. 'I definitely don't want to go into sales' they'll say conjuring images of cold calling and being brutally refused by nasty customers.
But there is a whole array of positions available in smaller sized companies that don't involve anything of the sort. Sales is the key drive for their business, but the most 'salesy' thing about positions within them is that they're actually based around account management: building strong client relationships and rapport. Examples: Recruitment and headhunting means working with a multitude of people with different backgrounds from around the world and media sales is the biggest part of the advertising and media industry, buying and selling for big name brands.
This sort of work environment isn't for everyone. It's fast paced, target driven and occasionally long hours. But if you're salary motivated the chances are you'll have an ambitious, hardworking personality. Commission based pay means you can take matters into your own hands. You are the key to your own success, and there is always a sound base salary to fall back on. It's not at all surprising for employees to make £40k + in their first year.
And in these industries hard work is rewarded, with some of the best company cultures arising from having likeminded individuals working hard and playing hard too.
If you want to see big dollar signs in front of your eyes why not consider a sales career in an SME? You'll absolutely love it too!
————–
At Instant Impact, we have a multitude of exciting sales vacancies open. This career path boasts high salaries and fantastic rewards so if you're considering- sign up here. It takes 5 minutes to register your CV.