Careers Uncovered: Consulting
Careers Uncovered: Consulting
26 June, 2014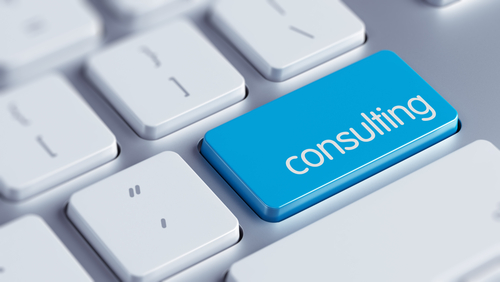 Build client relationships, solve problems and work within diverse teams. Sound interesting? Find out more….
Definition: Consulting is the process of providing expert advice to businesses and people in a professional or technical career and helping them to solve problems and achieve their goals.
In this week's careers advice blog, Instant Impact, the graduate recruitment agency, give a short overview of this fast paced and exciting path.
————————–
The Different Areas Of Consulting And Whether Or Not To Specialise
Specialising will see you focusing on the individual niche functions that help a company reach its goals and objectives, for example, HR, IT, Financial, Strategy or Marketing. It's ideal for those with a clear idea or particular passion.
General management consulting will have you assessing your clients business as a whole, giving you a broad overview and the ability to trial different functions to see where your skills might best fit. You can make the decision to specialise later in your career.
The Typical Graduate Tasks
Consulting is usually a career where you're thrown in from the word go. Being highly client facing you will be placed in a team and learn on the job, in projects. You will typically work mainly on research, defining the problem and presenting information to the client to keep them updated.
Your Employer
There is a huge variance with consultancy firms and all provide fantastic starter experience:
Large, professional services firms will have a global presence and sometimes consultancy will be just one of their many functions. Working for a big corporation you will more than likely apply to get on a graduate scheme and can expect huge exposure, rigorous training, and the opportunity to work with multiple teams and clients in multiple industries.
For a smaller, boutique consultancy firm you may find they have a narrower and more specific breadth of client. But here you will face less peer competition, the opportunity to work closely with senior management and a faster development of your personal expertise.
Skills Needed
A career in consultancy is ideal for someone with business acumen, commercial knowledge, acute analytical and interpersonal skills.
You must be comfortable with handling data and communicating with a wide range of people.
Extra Info
As a consultant you must expect to travel. Your clients may be dotted around the country or even abroad, so living out of a suitcase is a common aspect of the job.
You will also face continuous learning and development due to the client variety and constant exposure to new industries.
————————–
Sound like the ideal graduate job? We currently have some great Trainee and Junior Consulting roles on at fast growing successful firms in London. Submit your application and find out more here: