Careers Uncovered: MARKETING
Careers Uncovered: MARKETING
9 June, 2014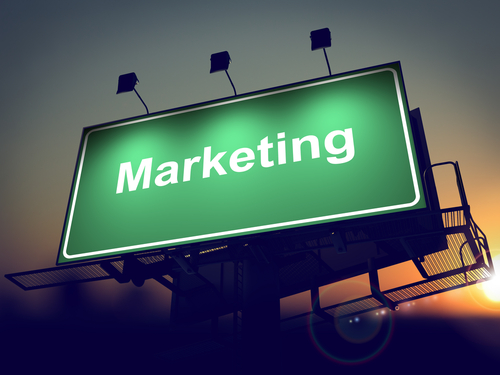 Marketing: communicating a brands message to its target demographic.
So you're possible considering a career in marketing? It's a popular choice and rightly so! Marketing jobs are often associated with creative types and this may be true in part, but the world of marketing is host to hundreds of opportunities for data lovers, those wanting to work closely with people and those with oversized imaginations.
So what positions are out there? What what best suit your skills set? We have put together an overview of the areas you might like to specialise in and the types of jobs we are frequently able to offer at Instant Impact.

————–
Each has an introduction, a brief description and the average starting salary:
1. Market Research
Intro: Market research jobs are analysis based. It's all about understanding the market and demographic your company works with and presenting concise information to drive decision making. This will be through quantitative methods; data, statistics and algorithms or qualitative methods; opinions and perceptions. E.g. from questionnaires, surveys and focus groups.
Brief Job Description: Meet with consumers, advise clients, use analytics software, interpret data, plan, organise and commission research, compile and present detailed reports.
Skills: Organised, Communicative, Efficient, Analytical
Average Starting Salary: £20-25k
2. Advertising
Intro: Advertising is sub component of marketing. It is usually where the largest budgeting expense for a business's marketing department lies but for graduates a fiercely competitive industry. It involves the entire strategy of adverts from the creative conception to placement to PR.
Brief Job Description: Work in a time pressured environment, within large teams generating ideas and processes for campaigns and pitching to clients.
Skills: Creative, Team Player, Assertive, Communicative
Average Starting Salary: £18- 25k
3. Social Media Marketing
Intro: The enormous boom has led to many companies and even agencies dedicating an entire subsection to social media. It plays a part in brand reputation and image, customer service, driving traffic and developing new business. This type of role is very apt for creative types who already have a personal passion for social media.
Career: You will manage the chosen platforms of a business, using software such as Buffer and Hootsuite, create ideas for new campaigns and competitions, connect with customers, share content, measure traffic and campaign success.
Skills: Creativity and Imagination, Passionate, Organised, Communicative
Average Starting Salary: £18-23k
4. Account Management: Pay Per Click (PPC), Search Engine Optimisation (SEO) and Display Advertising
Intro: You may have heard of these terms before and thought 'what on earth?' These roles are again more data based, focused on driving traffic to a business's website. Fascinated by the ins and outs of Google and the Internet? Ever wondered how a website you were looking at reappears in an advert? Maybe this is for you?
SEO consists of pushing a website higher up in search engine results.
PPC is a form of advertising where a company literally pays per click for every time a customer clicks on their advert.
Display advertising involves Real Time Bidding (RTB) which is a tool that allows businesses to compete and buy space to show their adverts to consumers when they're surfing the net.
Brief Job Description: Manage accounts for a large number of clients. Design, set up, optimise and manage portfolios of campaigns across all sectors. Reporting and presenting.
Skills:  Tech, Data Analysis, Communication, Interpersonal Skills
Average Starting Salary: £20-24k
5. Content Marketing
Intro: We are now entering the era of content and it has never been more important for businesses to create and share it to acquire new customers. There are many different formats; blogs, articles, e-books, whitepapers, videos, photos etc. A fantastic area for any aspiring writers.
Brief Job Description: Research, plan and produce relevant content for businesses. Research and understand industry trends and changes. Commission content to other writers/ production teams. Use online platforms and CMS systems to edit, proof read and publish content. Data interpretation to analyse effectiveness.
Skills: Editorial, Creative, Organised, Analytical
Average Starting Salary: £18-24k
6. Brand Management
Intro: This usually involves working closely with a single consumer product/service and communicating the benefits to its audience.  Teams will dig into the essence of the brand and always be interested in the overall picture.
Brief Job Description: Command the market research team and draw decisions from the findings. Decide when new advertising campaigns are needed. Scrutinise past performance. Introduce new products to the brand. Monitor competitors. Identify new marketing opportunities.
Skills: Leadership, Team Work, Drive, Negotiation
Average Starting Salary: £20-24k
Another option  to think about is whether you want to begin your marketing career at an Agency or In-House. Both have benefits. At an agency you will be exposed to a multi-coloured array of clients and brands from all sorts of industries, working on a different project and specification each time. In-House you will work with one brand, your company, but have a wider experience in all of the different marketing functions that we've mentioned above.
————–
Next up on Careers Uncovered: CONSULTING 
If any of these take your fancy why don't you apply on our website to see our fantastic marketing vacancies.