Consider Coding and Get Employed!
Consider Coding and Get Employed!
31 July, 2015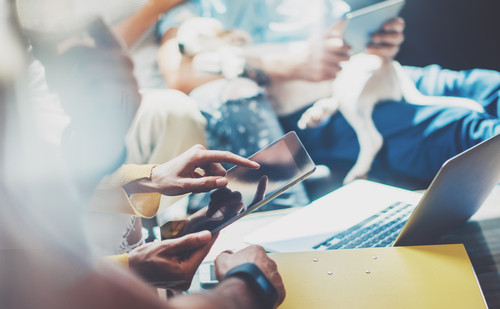 In our most recent blogs we've been talking a fair bit about tech so you'll now know about the
skills shortage
and that companies all over the country are looking for clued up graduates. The thing is, every graduate can enhance their employability by learning even the most basic things about coding and web development. It's the future.
So we'll explain how.
You don't have to a have a computer science degree! And you don't even need to concrete yourself into a solid tech role. No matter what your career ambitions are we promise it will be useful. Take marketing for example, with basic coding knowledge you could prove that little bit more valuable. You can distribute your CV like a hot potato and be in a better position to negotiate starting salary!
But where do you start?
Grasping the basics of HTML is the perfect starting point. See how you get on, and how interested you are. If you want to progress you then can decide to look at front end or back end development depending on whether you're more interested in the data or visual side of web development.
We provide our favourite coding resources for teaching yourself some great skills to save you the time and effort of searching for resources.
We recommend Codecademy highly as it's free.  The modules create a journey for you to build your own interactive website projects as well as providing in depth modules on the individual languages and frameworks.
Treehouse is the ultimate resource that we would recommend. Through video lessons it helps you build websites and apps and additionally provides a code editor so you can create and see the results of your work. The only problem is the $25 a month fee. While there is a free trial, it might be worth you using Codecademy if you're just looking to lightly top up your CV.
This is a fantastic way for you to keep busy in a productive way during the job hunt. If you really enjoy the web development world, you could even consider it for a career. There are a number of openings and opportunities especially in back end development. If you want to find out more about coding, development and tech jobs then register your details with us.
---
Looking for your graduate job? Check out our live jobs board for all our latest vacancies!