Graduate Jobs In… Advertising
Graduate Jobs In… Advertising
25 October, 2016
As a creative, exciting and (at times) glamorous career path, advertising is unsurprisingly a popular choice amongst graduates. However, competition is fierce, so you'll need to be super clued up on the industry if you want to get ahead…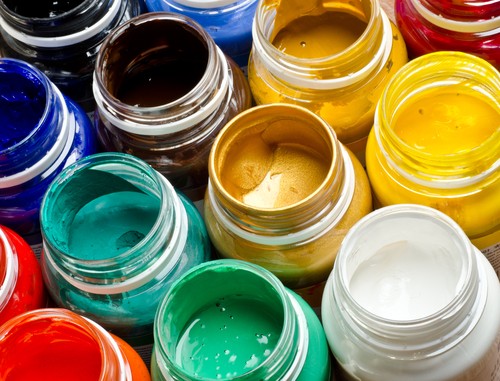 Advertising In A Nutshell
When working in advertising, your day-to-day tasks can vary enormously, you could be working on placing ads in newspapers or huge multi-platform campaigns for well-known brands.
Of course, a huge part of working in an advertising agency is about winning new clients, so you'll be attending pitches to try and sell your ideas. This aspect also comes with a certain amount of 'wooing', so you can expect some pretty hefty expense accounts and lots of wining and dining!
To succeed in advertising, you'll need to be mega dedicated to your job as the hours can be brutal, especially on the lead up to a big pitch.
Skills & Degree
Whilst some agencies may ask for people with a degree in Advertising or a related field, not having one certainly won't rule you out entirely. In fact, many agencies like to hire graduates from a range of academic backgrounds to ensure variety in the company. Of course, you'll need to show bags of creativity and enthusiasm for the industry to make up for a lack of relevant qualifications.
However, working in the advertising industry isn't just about creativity. Agencies are also always on the lookout for analysts to help successfully plan campaigns, do the research and crunch the numbers.
Candidate Profile
An in-depth knowledge of the advertising industry
Top notch team-working skills and the ability to develop strong working relationships
Excellent communication skills to be able to describe and sell your creative ideas to potential clients
A genuine interest in adverts in general (probably not the career for you if you fast forward through the ad breaks when watching TV…)
Where could a career in Advertising take me?
Of course, if you choose to stay within advertising then the opportunity for progression are pretty obvious. You'll be able to take on more senior positions within your agencies, and become the account manager on bigger and more high-stakes clients.
However, should you choose to move on from advertising, you'll also have some great transferable skills which would set you up well for a number of other industries, and especially roles within Marketing and PR.
Top Three Perks
RELAXED OFFICE CULTURE – Whilst this is a very intense and sometimes cut-throat industry, most ad agencies tend to have a fun office culture, with a well-stocked beer fridge and very relaxed dress code.
MAJOR HIGH MOMENTS – When you've worked for ages on a huge pitch, you will experience a joy like no other when you hear that you've won the client. Go you!
WORK HARD, WIN BIG – Advertising is a meritocratic industry, meaning there are speedy promotions and pay rises available for those who work hard and really shine.
————–
Join Instant Impact, the UK's leading graduate recruitment agency, for incredible job opportunities across London and the UK. We help exciting SMEs and Startups hire the best graduates, so make sure you don't miss out.