Graduate Jobs In… Content Marketing
Graduate Jobs In… Content Marketing
25 October, 2016
Content Marketing may well be a career you've never even heard of before, let alone be thinking of pursuing. However, this industry is exciting, varied and extremely creative. Read on to find out if this could be the perfect career path for you…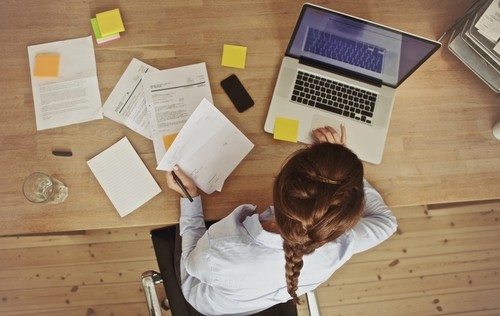 Content Marketing In A Nutshell
Essentially, content marketing involves creating engaging and informative copy for brands to use in a multitude of different marketing campaigns. This could involve writing the text for adverts, articles and more to be distributed in print, online or across social media.
Content marketing even includes videos and infographics, so you really could apply your talents to whatever format interests you most.
Effective content marketing provides huge benefits to any company, allowing them to reach a wide and engaged audience. Because of this, a career in content marketing could allow you to work with some huge brands across all different sectors.
What will I be doing?
As you've probably gathered, a large part of content marketing is to do with writing.
In order to produce successful copy when collaborating with brands, you will need to fully understand their goals and objectives for the piece. You will then take on the tone of voice of each different brand to produce the desired content.
As well as content creation, there are also editorial positions available within the industry. Here, you'll be proof-reading, fact-checking, and rewriting where necessary to ensure the copy is tip-top before it gets published.
Skills and Degree
You might think that you'd need a relevant degree, such as journalism or publishing, to get into content marketing, but not so! All you need is a keen and demonstrable passion for writing and the written word – perhaps you have your own blog or experience writing for the student newspaper?
Of course, you'll also need a keen eye for detail (especially if an editorial role takes your fancy) and impeccable written English.
Candidate Profile
Heaps of creativity
Confident liaising with clients to create the perfect copy for their needs
A self-starter, able to keep yourself motivated and meet deadlines
Passion for writing
Where could a content marketing career take me?
There is huge scope for growth and development within content marketing itself, and you could eventually be managing your own team of content creators.
However, Content Marketing is also an ideal place to start your working life in general. You'll develop a whole host of transferable skills, including research, communication and time management. Therefore, should you later decide to move on from Content Marketing, you'll have the skills and experience to wow employers from pretty much any other industry! Score!
Top three perks:
CREATIVITY: It can be tough to find careers that let you express your creativity, but Content Marketing is certainly one of them! You'll need to be highly imaginative to come up with original, shareable content ideas. If you get into a cold shiver when hearing your friends talk about their corporate life as an accountant or something similar, give Content Marketing a try!
VERY REWARDING: Just imagine seeing your work in print, online and going viral across social media!
TOP NETWORKING OPPORTUNITIES: Throughout your career, you'll have the opportunity to work with countless exciting brands. This is a great way to learn, but also to discover new industries and sectors and develop your professional networks.
---
If you're hunting for your perfect graduate job or internship, be sure to sign up to Instant Impact for tonnes of exciting vacancies at fast-growing Start-ups!