Graduate Jobs In… Events Management
Graduate Jobs In… Events Management
25 October, 2016
Isn't Events Management just about organising, planning and running events? Well, pretty much yes. But hopefully you'll give us a little credit over here at Instant Impact. We're here to give our graduates just a little more information than that…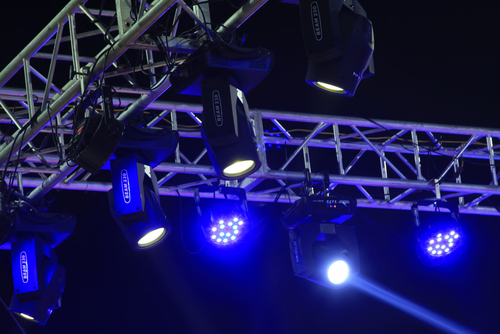 Events Management In A Nutshell
The title sort of gives it away, true, but there's a lot more to this profession that meets the eye. The intricate detail which goes into any event, big or small, creates a world of tasks and therefore job opportunities.
It's an exciting, fast paced environment to work in. You will gain insight into the pre planning and actual execution of the event as well as tapping into the digital and PR space to support and promote the event. The job is all about sticking to deadlines, timings and budget. And as you'd expect, a lot can go wrong! If you're cool in a crisis and love a bit of pressure, perhaps Events is the place for you.
You might work on shows, exhibitions, conferences and showcases...but a word of warning! It's not all party time! You'll be working outside of the usual 9 'til 5 and the setup of events can be quite the physical trial.
Something else to note is the digital production side of the events industry. This involves creating the digital media needed to supplement the event. Think music, visuals, presentations etc. If you're into tech and digital media- don't forget this side of things as an opportunity.
What Will I Be Doing?
At entry level, you can expect to come in as an assistant, providing support across all areas for live and upcoming projects. This is for you to gain experience and knowledge as well as provide that extra pair of hands needed for the smooth running of an event.
Starting off in the events industry as a graduate is a little like being a runner in a studio. Imaging the event is the production! It's fast, busy and you should expect to carry out all sorts of tasks. You could be involved in anything! From making calls and bookings to arranging transport… building sets… collecting equipment… hiring part time staff… and being there on the night to oversee any hitches. Who knows what could pop up?!
It's definitely a case of hard work paying off. If you impress you'll move up the ranks and become more involved in the creative and decision making process.
Skills and Degree
For general events management, you don't need anything specific! What would help is some involvement in the committee of a society; proving you've had that experience and interest in managing and running events. You definitely need to be able to work under intense pressure without crumbling and be highly, highly organised.
If you're interested in the digital side, the following degrees are useful: Digital Media, Film Studies.
Candidate Profile
A candidate with great people, management and leadership skills will go far in an events career. You should know how to stay calm and collected in a crisis situation and be able to think strategically under pressure. A sense of humour will also help in those slightly trickier situations!
You must also be creatively inclined and be able to conceptualize imagination into reality.
Where Can a Career in Events Management Take Me?
As mentioned, it's an industry where hard work and ambition pays off. The events industry is enormous and there is so much space to work with different businesses and people in a multitude of different roles. Work your way up and thrive!
Top Three Perks
REWARDING- You can see first-hand, the fruits of your labour, in the end goal of putting on the event. You know you were the backbone of making that happen.
PEOPLE- You will constantly work in big teams and meet a huge number different types of individuals.
VARIETY- Every day will be different. Ever event will see new challenges. It's a diverse and dynamic industry.
-----
If events sounds like it's for you, we have a number of vacancies in the events industry. If you're a graduate from a top university, we'd love to help you out. At Instant Impact, we represent over 250 fast growth businesses and SMEs in London. It takes just 3 minutes to upload your CV and get onto our system, where a friendly recruitment consultant will help you find the career of your dreams.
Read more in our careers series to find out about other industries and graduate careers.