Graduate Jobs in HR
Graduate Jobs in HR
25 October, 2016
If your career dream is to work closely with people, you should definitely be looking at HR.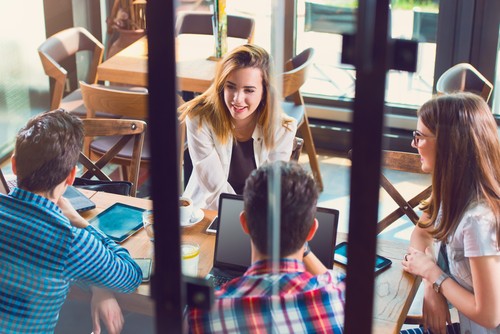 HR In A Nutshell
HR encompasses a whole range of tasks. It's the core management of people within a business. Employment laws, legislation, recruitment, on-boarding and training all fall into the umbrella of a HR function within a business.
If you love working with people then there's no better role for you. You could also expect to gain experience managing budgets and events. The head of HR in our team is also known as Chief Fun Officer!
Another spin for you to consider is working for a HR consultancy. These companies advise others on best practice for getting the best out of their teams. Here you need analytical skills and the ability to manage clients.
What Will I Be Doing
Most likely, to begin with in a junior position, you will be shadowing and learning of a senior HR professional and work towards knowing the employees and working relationships inside out!
You will deal with staff welfare, administration activities and add huge value to your organisation.
You will need to gain a clear idea of your businesses key objectives and values and be able to understand the strategy to therefore implement a successful workforce.
Skills & Degree
The beauty of HR is that there are no degree requirements or specific skills needed. What would help you stand out is prior work experience. This is because employers want to see that you are truly passionate about this field and understand exactly what goes on in these kinds of roles.
Candidate Profile
While you need to be friendly, nice and personable to work in HR, it's also important to remember that you also need an element of strength in your personality. Unfortunately you will, at some point, have to deal with some tricky situations such as rejecting people, grievances and disciplinary procedures.
You will additionally need an aptitude for problem solving and know how to keep calm in stressful and pressured situations.
Where Can A Career In HR Take Me?
From a small SME to large Multinational Corporation, there will always be a great need for HR functions in the business.
You can move up to management position, run your own team and be involved with the key strategy and growth of a business moving forward.
Depending on the functions you most enjoy, you can begin to specialise in them. For example, if you enjoy recruitment- there's a whole industry for you to explore there.
Top Three Perks
PEOPLE, PEOPLE, PEOPLE- You will be immersed in people every day and have the opportunity to meet and mingle with people from all backgrounds.
REWARD- It's a job where you definitely get to see where you've made a difference.
VARIETY- HR jobs are varied. Because they cover so much, you can enjoy a steep learning curve with plenty of different tasks.
-----
Get your CV uploaded to Instant Impact for opportunities in HR at fast growth companies.