Graduate Jobs in… Media Sales
Graduate Jobs in… Media Sales
25 October, 2016
This sociable, people facing, wining and dining career could be for you. Want to break into media? Read on as to why you might want to consider internships and graduate jobs in Media Sales.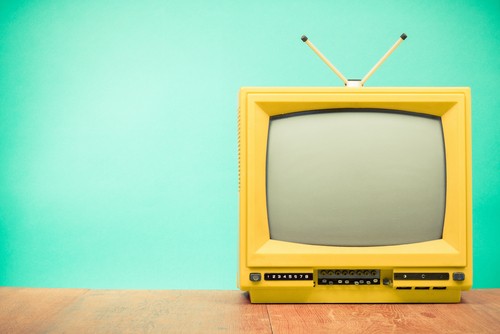 Media Sales In A Nutshell
The media industry is absolutely enormous, but many people don't realise that at the core of magazines, newspapers, websites, TV, and radio there's a sales team responsible for the fundamentals of their business growth.
Media sellers are the masterminds behind advertising space, sponsorship and subscriptions. The great thing about this path is that it can cover a range of different interests. If you're not 100% sure quite what you specifically want to do, it's a fantastic gateway into media.
Media sales incorporates selling, negotiation and management elements. You've got to win clients and business, then also ensure you are maintaining those relationships. Hello incoming wining and dining…
What Will I Be Doing?
Organising and selling the space to maximise your profits, briefing and pitching to clients to find what solutions would best fit their marketing aims and making sure their company is getting in front of the right audience.
Because a lot of the role is focused around customer relationships, many Media Salesmen prefer to keep their introductions and relations face to face rather than phone bombing. You can expect to attend many meetings, networking events, dinners, lunches… it's super social!
Skills and Degree
No specific technical skills are required but you definitely need a gift of the gab to help you out in networking situations. You can also expect to be out of the office plenty, so if that variety appeals to you, perhaps you should get on board.
Suggestive Degree Courses: Any degree is relevant
Candidate Profile
Social and talkative.
Confident and competitive.
Able to talk to anyone and strike interesting conversation.
Anyone looking for a client facing role.
Anyone looking for variety in their career.
Where could a Media Sales career take me?
In Media Sales, your career progression will naturally come along side your effort, performance and how succinctly you are hitting targets. If successful and motivated you can expect to move into a managerial position very quickly, as soon as your first year. From here you would begin to be responsible and take charge of your own team… one day even department. You can expect frequent salary and commission increases.
Outside of media. The skills you will gain can allow you to transfer into any client facing role.
Top Three perks:
HARD WORK IS REWARDED: The more you put in, the more you get out. With generous commission models, the sky's the limit when it comes to your earnings.
PEOPLE, PEOPLE, PEOPLE: Your social new role will have you meeting interesting people from all types of industries.
PARTY TIME: Your life will become an abundance of events and client lunches. Food you say? Massive perk.
-----
Sound attractive? Don't forget to sign up with us! At Instant Impact we offer a host of graduate jobs and internships in London.
Upload your CV and in 5 minutes you'll be on your way to securing some awesome opportunities.