Graduate Jobs In… PPC & SEO
Graduate Jobs In… PPC & SEO
25 October, 2016
You'd be forgiven for thinking that working in marketing is all about brainstorms, social media and boundless creativity. In reality, some elements of marketing – such as PPC and SEO - are incredibly analytical, methodical and data-heavy. So if you're good with numbers but aren't so creative, don't write off marketing just yet. Give PPC & SEO a try.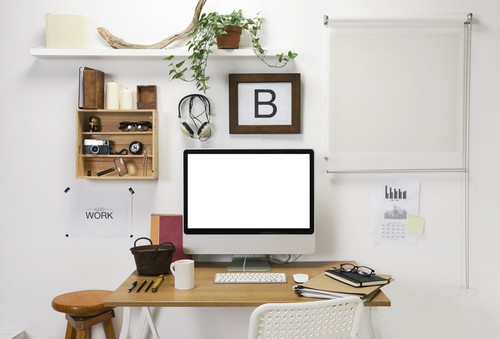 PPC & SEO In A Nutshell
First things first, PPC stands for Pay per click and SEO stands for Search Engine Optimisation. Two pretty intimidating terms when you first come across them, but they're actually quite easy to understand.
PPC is all about paid-for marketing that drives traffic to a company website and, rather than paying a fixed rate, the advertiser pays a certain amount each time their ad is clicked. This type of advertising is particularly important on search engines (think of those little yellow 'Ad's at the top of your Google search).
This leads us on nicely to SEO, which essentially is trying to boost a website's performance in the Search Engine rankings. This is an incredibly complex and fascinating area of marketing, which is constantly under flux, thanks to Google's ever-changing algorithms.
What will I be doing?
If you choose a career in PPC, you'll likely join an agency where you'll get to work closely with a range of different clients. You'll be monitoring their ongoing campaigns by carefully managing their spend and click rates on a daily basis. Effective PPC strategies can provide phenomenal results, so you'll have the opportunity to make huge improvements to a number of businesses all at the same time!
As for Search Engine Optimisation, you'll be managing, planning and executing SEO campaigns for your clients' websites. You'll be conducting thorough research into keywords to determine ways to improve your clients' rankings. You may also even work alongside editorial teams to create keyword-rich copy for your clients' websites. In case you can't already tell, keywords are king in the world of SEO.
Skills & Degree
You won't need any particular degree to work in SEO and PPC, but both roles would suit someone with a good head for numbers and working with large sets of data.
Most importantly, you'll need to be passionate about all things digital!
Candidate Profile
Highly numerate with a keen eye for detail
Great communication skills and a strong team player, to confidently liaise with clients and create awesome online campaigns
A keen interest in the online world and digital marketing
Where could a career in SEO & PPC take me?
SEO experts are always in high demand, so with a little hard-work and determination you'll quickly find yourself with a fast-moving and rewarding career.
Given the importance of digital marketing for pretty much any business, you could enjoy moving between sectors on your way to becoming an SEO or PPC manager. You could even set up your own agency!
Outside of digital marketing, you'd be well-suited to other data-heavy roles and you'll be well-equipped with all the multi-tasking, research and communication skills you could ever need.
Top Three Perks
VARIETY IS THE SPICE OF LIFE – Work with multiple different companies at the same time. Try out different sectors to find your niche. Switch from in-house to agency work. Do what you like, just do it well.
A KILLER PORTFOLIO – Working with multiple clients, you'll quickly rack up a very impressive resume, highlighting where and how you've added value to heaps of businesses. Not only will this give you immense pride, you'll also be able to use your stats in interviews to land new jobs and clients.
GREAT OFFICE CULTURE – Many SEO agencies are actually really fun, techy Startups with incredible working cultures. Forget about suits and 9-5, think wearing jeans, eating pizza and hanging out with other tech buffs all day long!
————–
If you're rapidly heading towards graduation and need to find that perfect graduate job or internship, be sure to join Instant Impact - The UK's Leading Graduate Recruitment Agency! You'll find a whole host of exciting vacancies at fast-growing SMEs and Startups!