Graduate Jobs In… PR
Graduate Jobs In… PR
25 October, 2016
PR is a fast-paced and full-on industry, packed with incredible highs combined with some pretty tough moments, too.  You'll have to be passionate, adaptable and hard-working, but with such a varied career on offer, the benefits are sure worth it!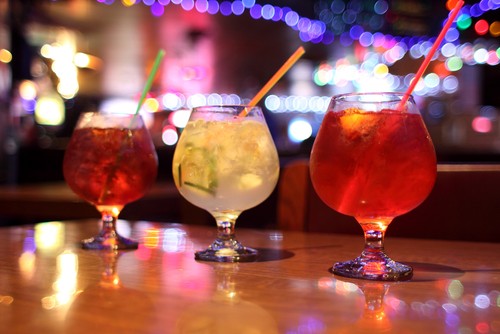 PR In A Nutshell
When working in Public Relations, your job is essentially to create and maintain a positive image of your client's company or brand in the mind of their target audience.
This will include securing glowing media coverage, interviews and even public appearances for your client. The industry is often viewed as being very glamorous and desirable, and it sure can be at times, but there's a lot more to it than partying!
The majority of PR positions will be within agencies, where you'll be working on a number of different client accounts in one go. As you can probably imagine, this means you'll need some great multi-tasking skills, and also the abilitity to convince every client they're your number one priority (even when they're not)!
What Will I Be Doing?
What won't you be doing, is the better question! Working in Public Relations is probably one of the most varied jobs you'll come across and no two days will look the same.
A large part of your role will be networking. You'll spend a long time schmoozing journalists, trying to build solid relationships so that you can be sure they'll give your clients some nice write-ups in their newspaper. Same goes for bloggers, who again you will need to impress with swanky launch events and showering them with free samples. So brush up those small talk skills, you'll be needing them A LOT.
You may also be involved in pitching for new clients and accounts, which will test your sales, negotiation and presentation skills. Other responsibilities will include attending trade shows and events and writing tip-top press releases, to dazzle your target audience with how great your client's product is.
You will need to keep in close contact with your clients at all times, too, and manage their (often incredibly high!) expectations.
Finally, you'll probably spend most mornings trawling through the newspapers and Google Alerts searching for any mentions of your client. Spending every morning frantically reading the news to look for mentions
Skills and Degree
If you want to work in PR, you may find it useful to have done a degree in Communications or Journalism. However, not having this certainly won't rule you out! You'll just need to show off your top-notch communication and organisational skills.
Some relevant work experience on your CV will be incredibly useful, so get out there and get a internship, work experience or even just some shadowing!
Candidate Profile
To succeed in Public Relations, you'll need an interest in world around you and a genuine passion for the industry. You should have fantastic communication skills and the ability to cope well under pressure. Above all, you'll need to be an optimist! You'll undoubtedly suffer some big knockbacks, but you need to pick yourself and keep working hard for your client.
When Can A Career In PR Take Me?
PR is an incredibly exciting career path to be on, and with hard work and dedication you can really work your way up the ranks. This will mean working on bigger, more exciting (and more lucrative!) accounts.
Top Three Perks
Free Samples – PR people get sent so many free samples of new product releases and the like. You'll have face creams and nail polish coming out of your ears = Free Christmas presents for your mum!
Parties, Parties, Parties – If you choose to work in PR you will go to a LOT of parties and social events. You'll need to be able to handle your alcohol, because getting drunk in front of your clients will not impress.
Variety – As mentioned above, jobs in the PR industry are inherently very varied, meaning you'll never get bored. Not ever. Nope. Too busy for that…
-----
We place graduates into jobs at numerous fast-growth PR agencies across London, so if this sounds like your ideal career, get on board with us! We are Instant Impact and we're here to help you kickstart your graduate career in Startups and SMEs.