Graduate Jobs in… Recruitment
Graduate Jobs in… Recruitment
7 May, 2015
This expanding industry is fast paced, people facing, target driven and provides a decent commission based salary from the word go. Read on to find out more about graduate jobs and internships in recruitment...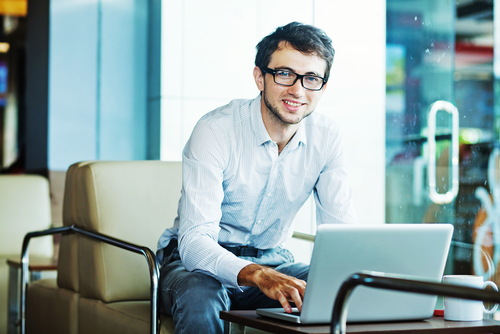 Recruitment in a nutshell
You got it! Recruitment is all about placing people into jobs.
A company will use recruitment agency if they're looking for a specific candidate to join their team and fill a role. Cue the recruiter! The recruiter will be involved in understanding the client's needs, sourcing candidates, interviewing and finding that perfect match.
A recruiter can work across the board or in specific sectors of interest e.g. finance, media or even graduate recruitment (hello there Instant Impact!)
This expanding industry is fast paced, people facing, target driven and provides a decent commission based salary from the word go.
What will I be doing?
In the early training stages you can expect to begin as a Researcher/ Resourcer, assisting a senior recruiter with their roles. You will build on developing candidate & client relationships and become proficient in search software.
When settled in, your day to day activities will see you in complete control of your own roles and striving to reach targets and KPIs.
Dependent on the agency, you could be involved in what's called 360 recruitment. This is when you're also responsible for bringing in your own clients and controlling the whole process. Definitely something to consider if you have a flair for sales.
Skills and degree
No specific technical skills are required. Just confidence. As pitching and negotiation are part of the role, you will need strong language skills and articulation.
Ideal Degree Courses: Languages, English, History, Geography, Drama, Business, Management, Anthropology, Psychology, HR.
Candidate profile
Bubbly, sunny personality.
Able to talk to anyone and strike interesting conversation.
Anyone looking for a client facing role.
Experience in customer service and the ability to deliver excellence.
Driven, able to work hard.
Where could a recruitment career take me?
Recruitment gives you many transferable skills. When you begin to think about your second job you could expect to be suitable for any account management position that requires handling client relationships. This opens you up into areas such as travel, advertising, marketing and HR.
Another natural progression is into a business development, client acquisition or sales role. Recruitment is a fantastic career starter because it builds confidence and people skills like no other.
Staying in recruitment can open up opportunities in head hunting and in-house opportunities at larger companies.
Top three perks:
AWESOME TEAM ENVIRONMENT: What could be better than a group of like-minded, bubbly, people working together? Expect a great work hard, play hard balance.
FANTASTIC COMMISSION: What you put in, you get out in a nice pay cheque!
GREAT COMPANY INCENTIVES: In a target driven environment, it's important to have something extra to work towards. Recruitment agencies will often offer up trips away, group outings and other non-monetary benefits to get you striving hard as a team.
————–
If you're looking for jobs or internships in London or the rest of the UK, don't forget to sign up to Instant Impact, the leading graduate recruitment agency. We're hear to help top graduates find fantastic opportunities in SMEs.