Guest Blogger Esther Kezia Harding: "For Any Graduate Wanting To Work For An SME, I Can't Recommend It Highly Enough"
Guest Blogger Esther Kezia Harding: "For Any Graduate Wanting To Work For An SME, I Can't Recommend It Highly Enough"
2 June, 2014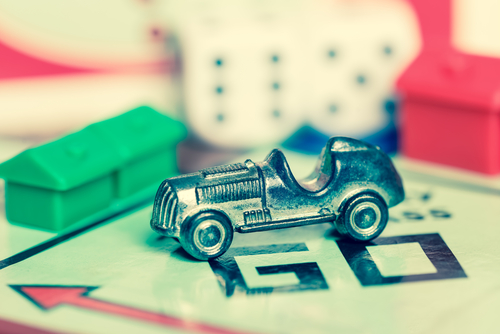 Instant Impact interview Esther, a recent graduate with a true passion for SME's (that's small to medium sized enterprises!)
She tells us just why graduates should choose working in a smaller company- especially those wanting to go the 'extra mile' in their careers.
————–
Hi Esther! So where do you work at the moment?
I currently working at the Digital Publishing Company, based near Walton-on-Thames. Digitalpc specialise in digitising magazines and work for some big names like TES and the Royal Society of Chemistry, but in terms of size, it's definitely on the small side of the SME scale – there are just four of us full-time in the office.
Why did you decide begin your career in an SME?
I'd always had in the back of my mind that I'd like to work for an SME, but as graduation approached, I applied for lots of mainstream graduate schemes, partly because there seemed to be a shortage of accessible entry-level jobs in the industries I was looking at. Everywhere dictated that they wanted candidates with x number of years' experience, but so few places offered any sort of internship, and I couldn't afford to do unpaid work.
At one interview for a graduate scheme, the interviewer suggested I look at smaller companies where I wouldn't be pigeonholed into a single role, and could use a variety of skills to really make a difference.
I took a job with an Educational Publisher after graduation on a 6-month contract, and as it drew to a close, Digitalpc invited me for an interview. At this stage I knew I wanted to stay in publishing, and with digital experience in a larger office, I was curious to see what it would be like working in such a small company.
How has it been?
I won't say I wasn't nervous about starting. What if we didn't get on as a team? What if I couldn't cope with the work? A small business can't afford to make mistakes in choosing new staff; quitting within a few months for a shiny job in the city has a massive impact when you consider the training etc. necessary to get up to speed with the role.
In larger companies, there'll always be people you don't get on with but usually you can limit your interactions with them: in an SME, you don't have that luxury, and difficulties with individuals can very quickly make life ugly for the rest of the office. Fortunately, the team at Digitalpc are a good bunch and really easy to get along with, and we've even had office Grease sing-alongs on quieter days!
For me, one of the best things about working at Digitalpc is that I get to use and learn a really wide range of skills, from turning major publications into tablet-friendly digital editions to delving into the depths of CSS coding. I've also been able to use some of my design skills (I was a part-time graphic designer at Uni) with both clients and the business itself, which helps keep the work varied and exciting.
Have you got any advice for our graduates at Instant Impact?
For anyone wanting to go and work for an SME, I can't recommend it highly enough, and here are some things to be aware of:
At my interview with Digitalpc, my boss highlighted that this was as much of an interview for them as it was for me – they wanted me to feel that they were a good fit, so invited me to spend the rest of the day trying out some of the work and getting comfortable with the environment.
When you go to an interview, see it in the same way – are other people that work there happy? Does the work environment seem friendly and welcoming? What about the other team members? Joining a small business that isn't quite right for you (or that you're not quite right for) can end up being really difficult for everyone involved.
You also have to be prepared to get involved with everything – and this is something I've really enjoyed. Whether it's pitching to new clients, getting into the nitty-gritty of coding and production work, or debating which branded stationary to order for a conference, getting input into day-to-day business decisions is not an opportunity that comes with an early career with a large company.
Getting involved with an SME is definitely not a cushy career option. It requires people who are driven, open to learning new skills and who are willing to go that extra mile for the sake of the company. Although it is hard work, it can also be incredibly rewarding, and to anyone seeking to develop a career away from the bright lights of corporate graduate schemes, I would recommend seriously considering getting involved with an SME.
————–
Esther can be found on twitter and frequently writes about her life at Digitalpc on her blog.
At Instant Impact, the graduate recruitment agency, we offer many opportunities and jobs just like Esther's. If it sounds like something you might want to try then apply to our jobs using this link.