Guest blogger Fiona Maxwell: are two degrees worth that much more than one?
Guest blogger Fiona Maxwell: are two degrees worth that much more than one?
5 August, 2013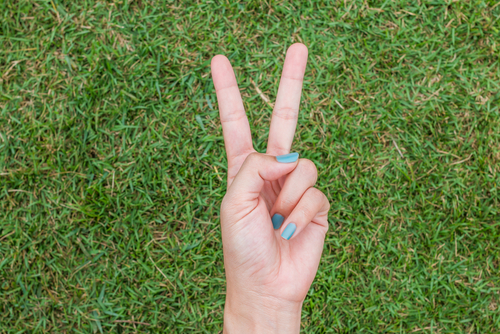 Instant Impact spoke to Fiona Maxwell a graduate from Nottingham University about the value of postgraduate study. Do two degrees increase the chances of graduate employment?
Another year, another 300,000 students graduate from British universities, eager to showcase their knowledge and skills that they have spent at least the last three years harnessing. But where to now? With a bleak job market and unemployment affecting approximately 2.5 million people in the UK alone, postgraduate study may seem an increasingly attractive option, but are two degrees really worth that much more than one?
Recently described by independent think-tank Centre Forum as an "exclusive golf club where only the wealthy need apply", postgraduate study has been criticised for providing opportunities exclusively to wealthier students with a "breathtakingly inadequate" funding scheme. This can be seen in the number of students in postgraduate education in the UK, both full and part time, which steadily increased from 2007 until 2011 and then saw a 3% drop in the year 2011/2012 in line with increases in university fees.
With undergraduate fees having tripled in the last few years, paying another £6,000 a year for an extra degree seems unthinkable, and that's without even considering living costs. The average student starting an undergraduate degree before 2011 will leave university with a whopping £26,000 of debt, and those unlucky enough to have started their university career one year later will be hit with a bill for £53,000 for just three years of study. It is certainly easy to see that postgraduate study is limited to the more affluent students.
Sam Wilkinson, a recent graduate from the University of Nottingham with a first-class honours degree in French, will begin his Master's in September. He recently found out that he will receive full funding for his course, but originally intended to move to France for a year in order to earn enough money so he could do his course part time and self-fund. He says that financial help for PhDs is easier to come by, but the high number of people wanting to do a Master's means there is insufficient funding, and it is only due to his full scholarship that he will be able to undertake his second degree.
Some universities will offer their most talented students fee waivers and bursaries to fund their living expenses, but these are limited and a number of students will inevitably miss out. This means many other students are forced to find other ways to pay for their degrees. With the high rise in the costs of education and living, loans are the only feasible options for those less well off. Yet loans are just as scarce – Centre Forum reports that in 2010 the Professional and Career Development Loan Scheme, a government backed scheme aimed at supporting students finance further study, helped just 5700, or 3%, of the total number of postgraduates in 2010.
If you manage to scrape the funds together to afford a postgraduate degree, is it really worth it? For many careers, such as law or journalism, further qualifications are required in order to be fully trained when starting a job, whilst for positions that necessitate no further study, another degree can really give you that extra edge in a competitive job market. However, a second or even a third degree will not guarantee you a job, and it is important to remember the invaluable importance of experience. Taking a year out after you finish your undergraduate degree to earn some money and to experience the real world of work won't do you any harm before investing in postgraduate study – then you can be sure it's the path you want to take, and the extra money certainly won't go amiss.
Fiona is a recent graduate from the University of Nottingham where she studied French, German and Spanish, and she is now hoping to pursue a career in journalism. She loves the news and is particularly interested in UK politics. Follow her on Twitter.
So if you are a graduate looking for employment, get in touch with Instant Impact, the graduate recruitment agency that places top students in fast-growing and innovative small and medium businesses.