Guest Blogger Livy Watson – 'Grad Schemes: the way forward or the way out?'
Guest Blogger Livy Watson – 'Grad Schemes: the way forward or the way out?'
7 March, 2014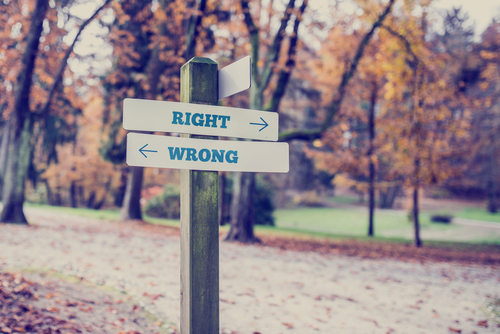 Instant Impact
spoke to Durham University graduate Livy Watson, about graduate schemes. She questions whether big grad schemes help people avoid big questions? Are exciting career opportunities at smaller businesses who hire graduates and recruit interns the way forward? Read on...
-----
One of my best friends is in her final year at a Russell Group university and the work load is back-breaking. She has abandoned all non-academic activities and spends the newly 'free' time not watching TV and giving her brain a break, but applying for countless competitive grad schemes.
The dedication would be understandable if she were applying for her dream job, but my friend readily admits that she has no real desire to work for a big, powerful company. Despite her usual fierce independence ,she is applying because 'that's what everyone does'. It's a matter of proving herself and being 'a success'.
I've never been tempted to apply for grad schemes, but can see their attraction. They're usually well paid, you get to continue university-style socialising (you arrive at the company not as the sole newbie but with a pack of 20-somethings), and you gain an impressive, recognisable brand name for your CV – and your conversations. Plus, of course, some training and a broad range of experience in a large, successful business.
But maybe the real reason some people seek a grad scheme is because it's a convenient way to postpone – or avoid – trying to work out what you actually want to do. Unlike a gap year, no one can accuse you of dithering: you've made a decisive step into the working world and adulthood, and you're gaining experience, money and LinkedIn kudos. Friends and family will stop pelting you with the dreaded 'What do you want to do?' question, because you're on the first rung of the golden ladder of a reputable company.
I may be wrong, but I'd imagine that the social life, the swanky offices, the excitement of being involved in a powerful, recognised organisation, and the opportunities for progression could very effectively mask or suppress any dissatisfaction with the actual content of the work. Even if you weren't exactly fizzing about your tasks, you could comfort yourself with the thought that in a company so massive, you're sure to find a role that suits you better soon.
Opting out would take guts. Not only to withstand the confusion or judgment of peers and the anxiety of parents, but because it's scary to reach the end of the educational tramlines and contemplate an unmapped future, with no modules, commitments or set goals.
I felt all this fear and confusion on graduating in 2012, and spent 6 months doing a series of journalistic and PR/Communications internships while I tried to figure out what to do. Following conversations with a freelance copywriter I know, I discovered and got a job as Team Assistant for two SMEs: Eyes Wide Opened, a small social enterprise helping people find fulfilling work, and its sister company Creamer and Lloyd, an agency solving business problems through creativity.
I was intrigued by Eyes Wide Opened from the start, but my cynical streak made me sceptical of the actual value of 'career coaching' – I remember asking in my interview whether it had a tangible effect on participants' lives or was just temporarily uplifting. My suspicions proved unfounded. Even without attending a full course (I sat in on the workshops and courses and had numerous 1-to-1 conversations) their approach clarified things for me. Thee coaches posed strikingly different questions to the ones I'd been asked and had been asking myself. I realised that my preoccupation with working out a firm answer to what I wanted to do had been blocking me from thinking more laterally about myself, my values and my strengths, and what kind of opportunities would align with these to allow me to fulfil my potential.
The insights that followed led me to strike out as a freelance copywriter and editor last autumn: I still work for both organisations and have taken on various other copywriting projects.
I've never regretted not taking the grad scheme route, or wished I'd leapt into the first full-time graduate job I could get. I may not be able to jazz up my CV with a big company name, but interviewers seem interested by the breadth of experience and responsibilities I've acquired in smaller organisations. For Eyes Wide Opened, particularly, the fact that it's a start-up means I've become what our founder grandly calls 'keeper of the brand', a title that always tickles me. I've been entrusted with managing important partnerships and my comms work sees me involved in everything from Twitter to scripting and producing commissioned films.
Most important, for me, is the fact that when you work in a smaller outfit you are the furthest thing from being a little cog in a huge wheel – your presence and contribution has a real, visible effect on the organisation and the people it serves.
Eyes Wide Opened's next course runs on 22 and 23 March in central London. Visit www.ewopened.com for more details.
So if you're a student or graduate looking for paid internships or graduate jobs then get in touch with Instant Impact, the graduate recruitment agency, who work with smaller businesses who hire graduates and recruit interns.