How Do I Know If The Job Is For Me?
How Do I Know If The Job Is For Me?
30 August, 2016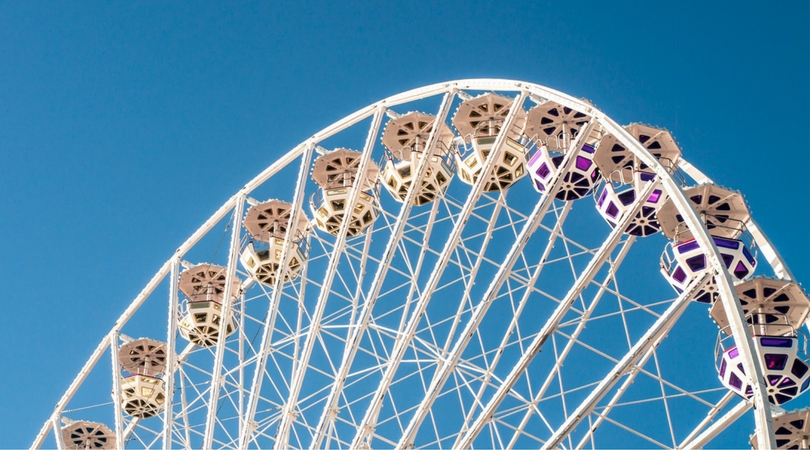 With so much choice out there, deciding on which graduate job to go for is never going to be easy. Of course, making the call about whether a particular job is the perfect fit for you is a completely personal decision, but we're here to help out & make sure you're taking everything into consideration. The right opportunity is out there, it's just all about finding it.
So here are the things to consider when it comes to assessing whether a graduate job is the one for you:
The Role
The most important aspect of any job is what the role itself consists of on a day-to-day basis. It's easy to get side-tracked by a snazzy job title but no matter how exciting the title is, if the everyday tasks aren't something you could see yourself enjoying, it's not the job for you. Don't get us wrong, other factors such as the company and progression opportunities are definitely important, but you're going to struggle to progress and motivate yourself if you're not enjoying the everyday.
Company
When it comes to the company there's a lot of things to consider. First off, are they doing something that interests you and something that you want to be part of? Working for a company you're passionate about means you'll be more likely to work hard and be much happier in your job. Take a look at their history as a company and find out where they're going in the future (which is a great question to ask at a job interview, too!).
The company also needs to have the right culture fit for you. This isn't quite so easily determined and might take a bit more investigation to get to the bottom of. If you're applying for jobs through Instant Impact, we'll tell you all about a company's culture, as it's usually a really special part of the businesses we work with.
Progression
Consider if the company are offering the kind of progression opportunities you're looking for. This might be the mention of supported training courses in the job spec, or you could ask if they have formal career progression structures in place. Make sure that you're going to be pushed to continually develop your skills on the job, too. Not only is this essential for your personal development but it also means you'll be super employable if and when the time comes to move on.
Requirements
When you're a recent grad with little experience, it can be hard to see how you fit the requirements for some even entry-level roles. Don't be put off and remember you can substantiate your suitability with examples from all aspects of life, not just previous work experience. Call on your involvement in societies, your volunteering and don't forget your studies!
Be honest with yourself & don't panic
Question whether the opportunity itself really excites you, ignoring factors such as salary or the job title. Remember that if you enter into a job you're really passionate about in the first place, you'll perform exceptionally and the salary and responsibility progression will follow naturally. Don't panic yourself into taking anything you're eligible for, the right opportunity will come up if you're willing to give it a bit of time. We know that's easier said than done when that post-graduation panic sets in, but now is the time to wait it out, work out what you want from your career and then go get it! 
And, if you're in the process of applying for jobs with Instant Impact, be honest with us too. We know it's only natural for grads to be applying for multiple jobs at the same time, and this isn't something we'll ever hold against you! But let us know, so we can be aware of reasons for you being hesitant or wanting to speed up the process - the more we know the more we can help. After all, if we can tell a potential employer that you're about to be snapped up by someone else, that's sure to make them speed up their decision-making!
And finally chat to our recruiters about it. We're always happy to help you work out whether a job is the perfect opportunity for you. And if it isn't, we will never try to convince you otherwise. That's not what we're about - Ever. 
---
Started applying to graduate jobs? Make sure you're not making these common mistakes.