INSIGHTS
Job Seeker Resource Centre
Instant Impact's Roundup of the 2015 Grad Market
15 July, 2015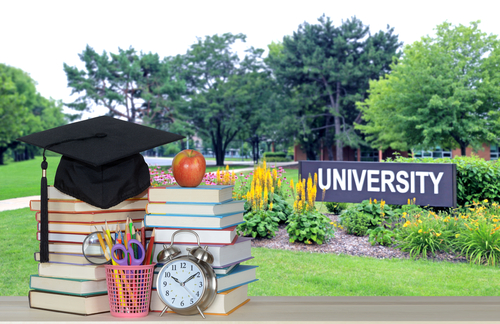 ---
The academic year rounds up to a close as graduates celebrate the completion of their degrees at ceremonies over the country. For many graduates and small businesses, it's the crucial time to begin thinking about employment and recruitment strategies.
There's a large amount of information floating around. We've succinctly summarised the vital points for you to take away about the 2015 market so as a graduate, you can assess the opportunities, options and competition while SMEs can see exactly what this means for business.
Key Summary Points
The UK's 'leading' graduate employers are expanding their recruitment strategies with 8% more entry level vacancies and increased budgets.
Graduate recruitment, this year, is above the 2007 pre-recession peak for the first time. Therefore there are more opportunities for this year's graduates than any time in the last ten years.
A third of this year's graduates secured a job before their final exams.
Graduate starting salaries are reaching a median of £30,000.
From all research a consistent warning has been raised that grads with little or no previous experience are unlikely to be successful in receiving a job offer from the top employers.
There is a clear skills shortage in engineering and some parts of financial services.
Around 9 in 10 UK graduates find work within 6 months of leaving university.
In a survey we conducted at Instant Impact only 20% of our graduates were interested in joining Startups after university and only 11% were interested in the tech space.
A seemingly healthy market out there at the moment. We can't dispute that graduate opportunities have never been better since the recession.
The tables are turning as the power transfers back to the graduate. As a grad, it's more important than ever to consider exactly what you want out of your career. Gone are the days where you need to grab the first option that comes along forcefully by the horns. Take it slow and think.
And as for the employer, well, it seems a bit of a bun fight could be on our hands as the fight for top talent emerges, but you too can access it.
But from these summary points it's interesting that with the majority of research conducted, the only employers considered are in the Times Top 100. When you think that on average only 15% of graduates will land a snazzy scheme, the majority of opportunities are actually being misrepresented.
There is also the humble SME to think about. Cue Instant Impact. Surely by now you know that we connect graduates with leading SMEs and fast growth companies. In our position we've seen some tough times for small businesses in our four years and a slow but sure emergence of their little heads among the big recruiters.
In the midst of this positivity and buoyancy in the market, we're afraid that the wonderful SME will again be shoved to the bottom of the pile when it comes to entry level careers. Only 20% of the 10,000 graduates were interested in the Startup world which proves we still have a long way to go. But we're here, as ever, to prove that opportunities at SMEs are equal, if not better, than graduate schemes for driven, entrepreneurial and passionate grads to start their new graduate life.
-----
Key Sources:
Highfliers Report 2015
BBC
E4S
Financial Times
---
---
BACKK TO JOB SEEKER RESOURCE CENTRE
---