Our Graduates: Matilda, digital project manager at an online fashion publisher
Our Graduates: Matilda, digital project manager at an online fashion publisher
13 February, 2014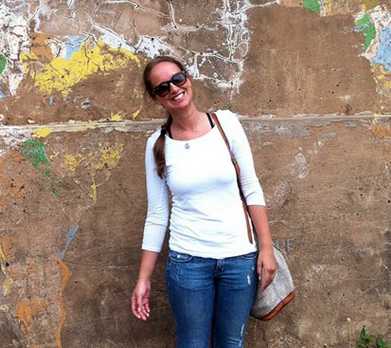 Instant Impact like catching up with the interns we've placed. Here we caught up with Matilda about her internship with an online fashion and beauty publisher. We discuss her experience of what it's like working for fast-paced SMEs who
hire graduates
.
-------------------
Matilda graduated from the University of St Andrews last year with a BA in International Relations. She argues that studying international relations gives you a unique knowledge of the workings and actions of governments and organizations in today's globalized world that she believe is highly beneficial for any workplace. She is also passionate about charity work, having got involved in various projects whilst at university including the St Andrews Charity Fashion Show for two years. After graduating she was looking to apply the transferable skills she gained in her degree and extra-curricular activities to the NGO or fashion PR sectors.
Matilda started her internship in December with a leading online fashion publisher that targets women interested in fashion and beauty. Only three years old, the company already has more readers than Marie Claire and more reach than Grazia. She joined the commercial sales team as a digital project manager.
Here she tell us more about it:
Describe an average day at your internship: 
I work with the day-to-day aspects of the commercial campaigns at my company.
I support the Commercial Manager producing traffic reports and monitoring the ongoing ad campaigns.
I project manager new advertising campaigns. I'm the first point of contact for our clients and I make sure that deadlines are kept and the contracts fulfilled.
I also brief editorial when we get a new campaign in and I monitor and analyse all our traffic and numbers. This means that I am now trained in Google Analytics and DFP which are both great skills to  have.
What do you think of Instant Impact? 
I really like Instant Impact, I felt like they were eager to help me find a placement and that they were listening to what I wanted to do. I also like that I feel like I have a personal connection with Rory who helped me with my current placement, it makes Instant Impact stand out.
I liked that the job description matched the job, when I got to my internship I got to do what had been told to me which I think is positive as you're then not let down by your expectations.
And what are you doing now? 
I'm still working at my placement!
----------------------
So if you're a graduate looking for great career opportunities and think working in an SME may be the path for you, then talk to Instant Impact, the internship recruitment agency, who specialise in placing top graduates in paid internships and permanent positions with SMEs.