INSIGHTS
Job Seeker Resource Centre
What's It Like Out There For 2015 Grads?
15 July, 2015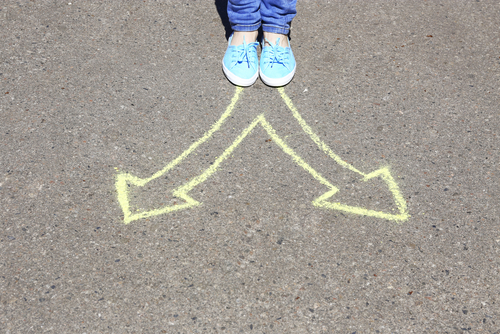 ---
Perhaps by now you've read our most recent blog which tidily summarises the key points of the 2015 graduate market. 8 bullet points of information. What does it actually mean for a 2015 graduate? Where are the opportunities? Who are you competing against? What can you expect?
Here are the thoughts of Instant Impact, the UK's leading intern & graduate recruitment agency....
More budget, more vacancies, more opportunities…
It's great news to hear that there are more jobs out there. Graduate employment is at a ten year high! Compared to those graduates fighting 5 years ago for employment in the post-recession mess, things are looking sweeter. Less competition per role means a higher chance of you landing the job of your dreams. Ideal.
... but you could be holding yourself back…
Don't get too complacent. Yes it's good news that there are more jobs and yes it's true that the average grad will find one within 6 months. It is however important to remember that work experience is still a crucial part of landing a job. Your application won't get considered if you have no prior business experience. So really look at the internship route before spending all your time on permanent job placements.
... and there's the dazzling starting salaries…
There's a lot of showcasing in the papers around the new median starting salary of £30k. While this is fantastic remuneration at grad level, be careful to not let it blind you into accepting the first thing that comes along. On a grad scheme you will usually be stuck on that base for a few years whether you over perform against your peers or not. A high starting salary could also be representative of a pretty rough time so decide what you want out of your twenties. A smaller company may not offer as much to start with, but your progression is much more down to your performance, not filling dead man's shoes.
... so think outside the box…
there's a reason why every grad and his dog wants to land a big grad scheme. Their expensive marketing campaigns are plastered over campus and it may seem like you're underachieving if you're not working for a huge brand name. But actually only 15% of graduates will land one. And even fewer will land one in London. Look to the SMEs and smaller companies. This is where the growth is happening and you're much more likely to pick up more responsibility, hands on learning and progress in your career a lot faster.
... and fill the gaps…
There are forecasts of a huge skills gaps in the tech and engineering industries. Research and work out how you could be a candidate to fill them. Don't just aspire to the careers that sound fashionable. Be clever and think long term about what will be desirable in future years to come. And here's a hint. It's tech. Get coding.
... therefore…
Prospects are exciting and you have a delicious amount of choice. So make it count! Really think about what you want out of your first job. Is it money? Is it fun? Is it growth and development? Is it the real chance to make a difference? We're going to blow the SME trumpet here and say that if your answer is YES to all five of those criteria, you know where you belong.
---
---
BACKK TO JOB SEEKER RESOURCE CENTRE
---