About this webinar
(Originally on Wednesday 17th February)
Out of all of the groups affected by the pandemic, working parents have struggled more than many. How can they be expected to do a full time job, be a teacher and be a caring parent all at once?
In this challenging world of lockdown that we're living through, it's unrealistic to expect working parents to be 100% 24/7 but with the right tools, training and support they are much more likely to be able to perform at their best.
HR and People leaders can play a significant role in supporting their productivity and wellbeing; from showing flexibility to training on how to better delegate. This webinar will discuss the strategies that HR can take to achieve this.
We are thrilled to be joined by Sarah Hesz, CCO of Bubble who wrote for the Telegraph "childcare is the invisible safety net that holds our economy together. Without it, all of us, kids, parents and colleagues, simply cannot function in a productive way."
Who should watch:
HR Directors
HR Managers
Working parents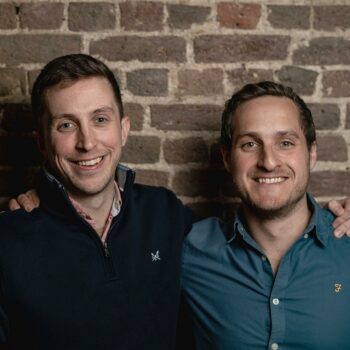 Rob & Felix
Founding Directors, Instant Impact
Instant Impact specialises in building and running high performing internal recruitment functions. We have 9 years of experience helping companies to solve complex talent challenges by implementing successful long term recruitment strategies.
Rob and Felix have worked with dozens of companies over the years to use recruitment to help improve diversity and inclusion. Instant Impact are committed to eliminating bias in all of our talent partnerships and to setting a new industry standard when it comes to diversity.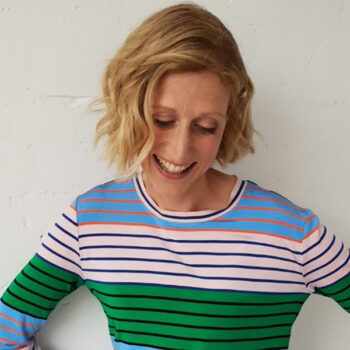 Sarah Hesz
CCO, Bubble
Bubble is an app connecting parents to babysitters and nannies that their friends already know, use and trust. With Bubble, parents can find, book and pay verified local sitters in just a few taps. Their mission is to give hardworking parents some extra freedom and flexibility, so that they can be all they need to be.
Sarah is passionate about the importance of flexible childcare to enable working parents to feel fulfilled and happy. She also believes that childcare is often overlooked by businesses yet it is a way to improve productivity, gender equality and wellbeing. Sarah has a particular interest in the transition women go through when they become a mother and has a TEDx talk and book on this subject. She has three kids and knows very well first hand the tensions that working parents face.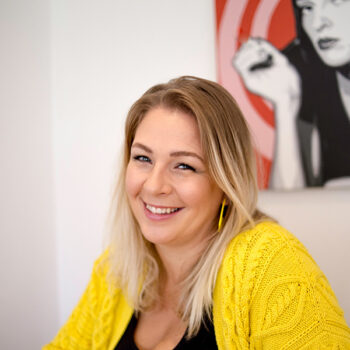 Jess Heagren
That Works For Me
Jess Heagren is an ex City Director, mother of three and Cofounder and CEO of That Works For Me. Recently declared Female Start Up of the Year by Enterprise Nation and Regional winner for the SE Rising Stars 3.0 (by Tech Nation).
That Works For Me connects SME businesses with the skills they need and deserve via a marketplace of thousands of experienced professionals ranging from social media managers to lawyers. Their members are typically Mums with at least 15 years experience seeking flexible and remote work with a business they can really add value to. The mission of our social enterprise is to stop hard earned skills going to waste by bringing them to growing businesses who need and deserve them. Jess was recently listed as a We Are The City's inspirational women and is an ambassador to family charity Homestart.