Are Post Uni Gap Years Good or Bad?
Are Post Uni Gap Years Good or Bad?
18 August, 2015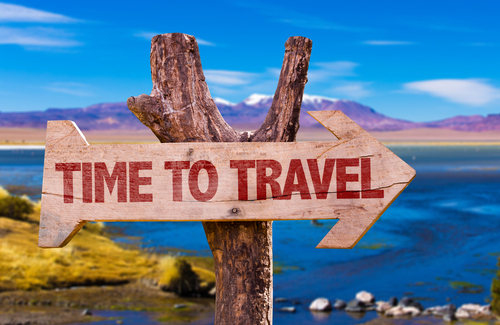 Whilst a third of this year's graduates secured a job before
they even took their final exams
, many are also considering the option of taking a Gap Year after university. Gap Years both pre and post uni have been increasingly common in recent years, but with the university fee hike, many grads chose not take a Gap Year pre university, and may be in the midst of one now. Beyond that, the encouraging state of the 2015 graduate market (graduate recruitment this year is
above the 2007 pre-recession peak for the first time
), means that many grads may feel that they can take a little more time with their career plans, and afford to spend a few months travelling.
So, the question comes, is this post uni gap year a good or bad thing? The gap year is subject to opinion but, done and explained correctly, there's no reasons why it shouldn't provide a graduate with skills and experience that can help them in the world of work. Instant Impact help place the top graduates into paid internships and jobs within start-ups and SMEs, so our recruitment consultants are used to people who've taken the time to travel after university. Here are what we consider the pros and cons of the post-Uni Gap Year:
The Good
Soft skill development is a big feature of gap years and independent travel, even if people often don't notice such qualities developing. Different styles of travel will lead to different attributes, but almost all Gap Year activities will require some degree of budgeting, planning, communication, and organisational skills. You might also expect Gap Year Graduates to be flexible and able to improvise, given the amount of times they probably had the rug pulled out from under them via a cancelled bus or a hostel not being built yet.
Work can be a big part of a Gap Year. Not only will most grads have to work and save prior to going, but many will end up working abroad. They might have taught English or been involved in Business Enterprise. This is especially appealing if they've blogged about their experience. Activities like these can signify a proactive, involved grad.
Cultural Experience shouldn't be overlooked. A grad who's travelled and gone out of their comfort zone is very probably going to have picked up a knack for cultural sensitivity, and hopefully a few language skills, that could be invaluable to certain areas of business.
And finally, the inevitable cliché that always comes up when talking about Gap Years; increased self-awareness. Whilst we're not advocating harking on about finding yourself in a yurt, a graduate who's taken time to think and gain some experience is more likely to know what they really want from life and, therefore, their career. This means a focused, enthusiastic candidate with a genuine passion for their sector of choice.
The Bad
There is a possibility that grads will return out of touch and having lost some of the discipline they cultivated at university. This can be easily avoided, but is one danger of extended travel and time away from a working environment.
Some grads might have been complacent and not proactive during their time off. This isn't an especially appealing quality in a candidate, so evidence of their interests and engagement is a key aspect of application processes.
The qualities a Gap Year provides may only work with certain sectors and businesses. Whilst some companies might value the soft skills and experiences provided, others will need specific work experience in a relevant industry, otherwise the new hire will be out of their depth as soon as they start.
Ultimately, the Gap Year is what you make of it. Unless we're talking about finance roles demanded months of internships, there's no reason why the best graduates shouldn't finish their time off all the more ready and able to take on the working world.
-----
If you're a grad looking for to start their career or a business looking to expand, get in touch with Instant Impact, the UK's leading graduate recruitment agency, today!