Go Get That Internship…
Go Get That Internship…
2 September, 2014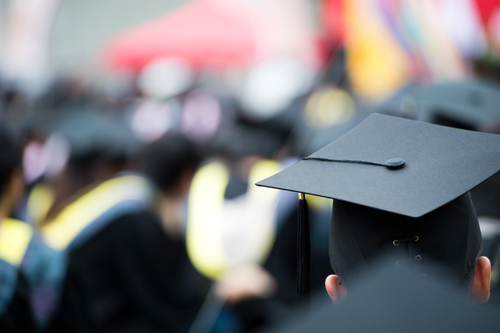 Internships are a great option for students and graduates. Almost a 'try before you buy.' They're a way of trying out different industries, roles and making sure you've found the perfect company fit before committing yourself in the long term to a job.
You've probably realised that it's a competitive world out there. Internship vacancies are snapped up in a jiffy and it's hard to get your foot in the door. But never fear! Instant Impact, the graduate recruitment company, are here to provide some insight into finding and securing internships. And we are talking about the paid variety here by the way. Instant Impact only offer paid opportunities for their students and graduates.
Narrow it Down
So you want to take an internship. That's great! But like with any job search it's really very useful to know what industry, what role and most importantly what you want out of it. Answer these questions and it will strongly define your search.
-What experience do you want to gain?
-What skills do you want to learn?
-What do you want to find out more about?
Be Creative In Your Search
-Look everywhere you can online. Jobs boards, Newspapers, Company Websites, Agencies, LinkedIn and I bet you didn't know that you can even use Twitter to find yourself a job!
-Ask relatives and friends to keep their eyes peeled for you. Using your contacts can be a great way of securing work experience.
-If you come across a really exciting company try emailing them asking about internship opportunities. You never know.
Interview Stage
Hooray- that's great news you're bang on track. But what a lot of students and graduates fear at this stage is their lack of previous experience to draw upon in an interview. How can you prove your excellence and use worthy examples to answer questions?
-Don't fret. Any employer looking to hire an intern will be aware that you're not going to have crazy amounts of work experience.
-Instead, think to your extracurricular activities at University. Use these as examples of your commitment and ability to work in a team.
-Most of all, employers want to see enthusiasm. Really do your research, think outside the box and bring in your own ideas of what you could contribute to the role.
Converting Your Internship Into a Full Time Job
As you embark on your internship you may feel that this is the ideal job for you. So how do you impress your managers and turn that position from temp to perm?
-Abide by the set rules. Adhere to the dress code, turn up on time and don't go over your lunch break even if you see other employees doing so. You can get caught up if your company has a relaxed work ethos so strive to remain professional and you'll be noticed.
- Offer your help at every opportunity and complete every task with enthusiasm. Not only does this look good but your development depends on receiving a breadth of experience.
Sometimes the company just may not have the capacity to take on another employee full time. In this unfortunate circumstance try not to dwell it too much or take it personally. You now have 3 months extra experience on your side, and hopefully it's given you a clearer view of what you do or don't want to go into…
————–
Sign Up to Instant Impact today to access their internships and graduate jobs. You spend 5 minutes uploading your CV to become a part of our network. You can then view our vacancies and get applying or one of the team will be in touch!